Economic Indicator #551: Empty Roads and Airports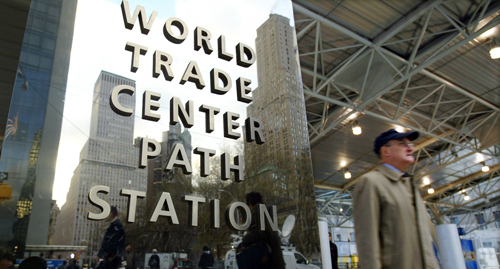 If the region's roads and airports are looking a little emptier, that's because they are. The Port Authority of New York and New Jersey is reporting that passenger traffic at area airports dropped 11.6 percent from January through March of this year, compared to the same period a year earlier. Air cargo fell even more, by almost 30 percent.
Here are some other stats, from the authority's press release:
· Bridge and tunnel traffic was down 5.4 percent. Automobile traffic was down 4.9 percent, truck traffic declined 11.6 percent, and buses using the crossings dropped 3 percent. The biggest impact was felt at the Lincoln and Holland tunnels, traditional crossings for commuters going to and from Manhattan jobs
· On PATH trains, ridership declined 2.3 percent, the first quarterly decline on PATH since the fourth quarter of 2003.
· Cargo volumes in the Port of New York and New Jersey declined 17.4 percent, representing the biggest quarterly drop in more than 15 years.
The Port Authority owns these facilities, and its budget is supported by tolls and other fees paid by users. Nonetheless, Chairman Anthony Coscia says it will do fine: the Port Authority is keeping its operating budget flat this year and can still count on revenues from more stable revenue sources like leases on airport gates.