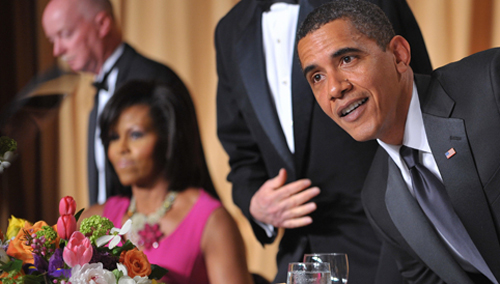 It was the hottest ticket in town, a black-tie dinner gathering of Washington's political and media elite. As the star attraction of Saturday night's star-studded annual White House Correspondents' Association dinner, President Barack Obama poked fun at his critics, as well as his aides and allies.
'In the next 100 days, I will meet with a leader who rules over millions with an iron fist. Who owns the airwaves and uses his power to crush all who would challenge his authority at the ballot box. It's good to see you, Mayor Bloomberg.'
Proceeds from this year's event go to feeding the hungry and funding journalism scholarships.