Today in History: Victory in Europe

On May 8, 1945, Nazi Germany unconditionally surrendered to the World War II allies. President Harry S. Truman delivered a V-E Day message:
"I only wish that Franklin Delano Roosevelt had lived to see this day. General Eisenhower informs me that the forces of Germany have surrendered to the United Nations. The flags of freedom fly all over Europe."
Thanks to WNYC Archivist Andy Lanset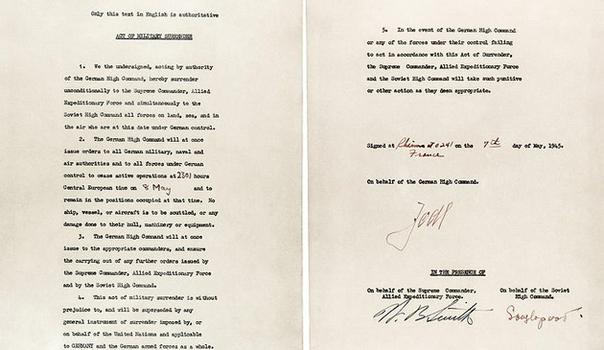 of