Ridin' Around Town, Hogging the Road
Too tired to take the subway? Try pushing pedals on a two wheeler. This month is Bike Month and starting May 12, Downtown Alliance will be working with local bike companies to provide 630 free rentals at Pier 17 at the South Street Seaport. Riders must reserve their bike online first, but will be able to drop them off at several locations around the city.


Hannah Borgeson is a spokesperson for Bike New York and advises riders to wear a helmet, reflector, and remember that although you may never forget how to ride a bicycle it can still be stressful out there.
"Confidence is a big problem. If people haven't been out on a bike in a while they might not realize that it's okay for them to ride in the road. They don't need to stay, sometimes there tend to be potholes on the edge and somebody feels very worried about traffic and they stay on the edge, but then they're going through potholes and then they have to swerve. So, people need to build up the confidence and ride wherever it's safe for them. Sometime that means taking the whole lane."
This Sunday is the Five Borough bike tour. About 30,000 bikers are expected to show up for the 42 mile ride that kicks off at Battery Park. It's the only time of year that streets and bridges will be closed for bikers.
A veteran of city biking and bike tours, Horace Powell, 57, is a courier for New York Minute. He has a pencil thin mustache, a chipped tooth, and wears his chain link bike lock like a belt.

"I've been riding for over thirty years, enjoy the ride, good exercise. I'm 57 years old dude, and I'm healthy has a horse."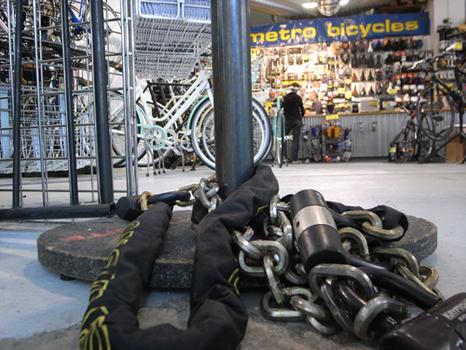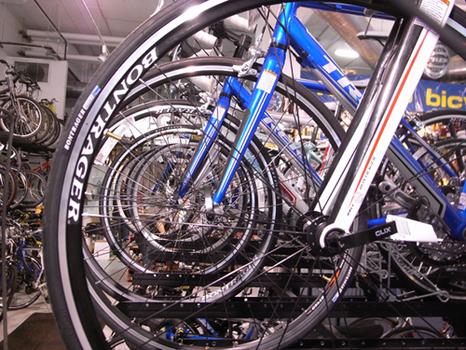 of