Building Collapse Closes Streets in Lower Manhattan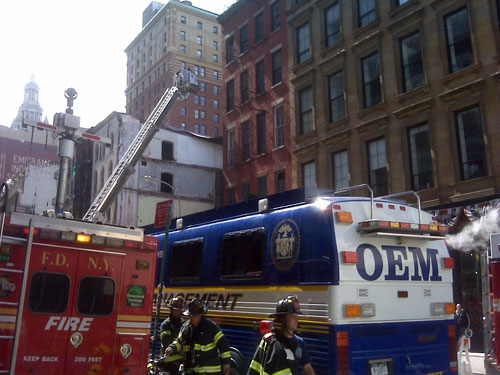 There's a street closure in lower Manhattan as emergency personnel clears the site of this morning's three-alarm building collapse.
A five-story building at 69 Reade Street has suffered a partial collapse of the front of the building. A car was crushed by debris but no injuries are reported.
Reade Street is closed to traffic between Broadway and Church Street. All downtown Broadway bus service in the area is being re-routed around the site.