Cabbies Hurt by Recession Too...and They're Taking That Pain to Albany
A fleet of NYC yellow cabs is driving up to Albany this morning to protest the state senate's latest proposal to balance the MTA budget--a $1 surcharge on cab rides. Taxi drivers say they'll be bearing the brunt of the tax. Joe Morone says he knows from his 35 years of experience:
Passengers will take it out on our tips, the majority of the fares are $5 to $8, $5 fare you put a $1 surcharge--that's a 20 percent tax! Guess who's not getting a tip on that ride.
Jawaid Toppa has been driving a cab for 20 years. He says his business is already down and the surcharge would hurt him even more:
We already suffering, due to the financial crisis in wall street, 50 percent of our business we lost already. If you go to Penn Station, Grand Central, Port Authority, early in the morning, there are lines. lines of empty cabs that are vacant, and there are no passengers.
The senate could vote as early as tomorrow on the bill which would send 50 percent of the taxi tax to the MTA and the rest to repairing bridges and road upstate. The taxi drivers are proposing an alternate plan to raise the jet fuel tax paid by airlines. Governor Paterson and Mayor Bloomberg also oppose the taxi surcharge.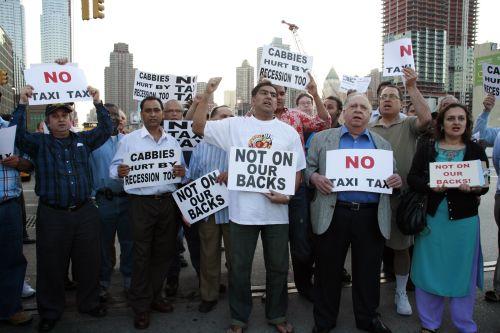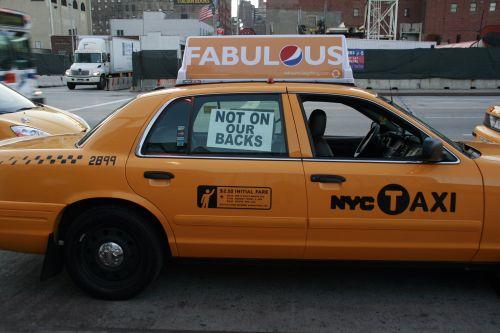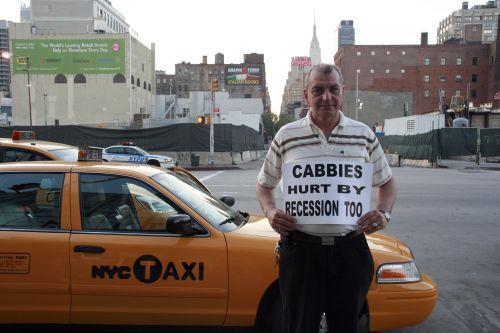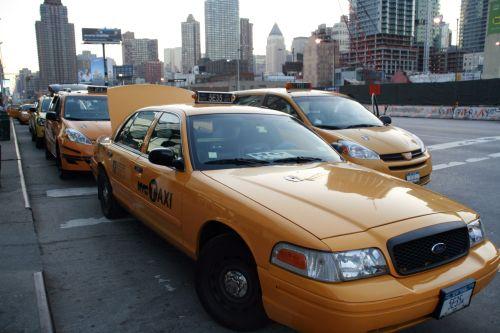 of