Transit Works Say They Smell a Rat
Members of Transport Worker's Union 100 blame MTA Chief Financial Officer Gary Dellaverson for not coming up with money to save the MTA. Their shouts echoed down four blocks on Madison Avenue in front of the MTA headquarters this afternoon.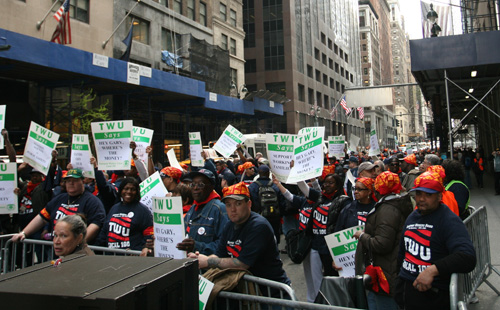 'Hey Gary. Gary, Gary. Hey Gary. Gary, Gary.'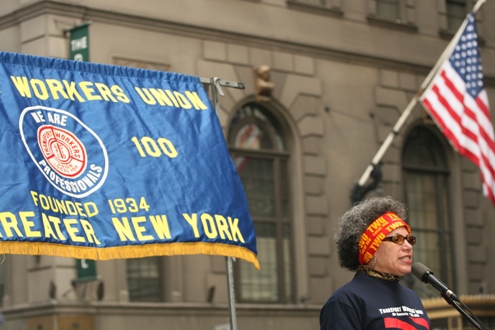 Anita Clinton is the chairwoman of the Transport Workers women's committee and a mechanic. She questions why the MTA has to raise fares, cut service, and lay off workers.

'Obviously they need some lessons in auditing and finance 101.'
The MTA has frozen all hiring and up to 1,100 workers could be laid off.