Unions Say No Layoffs Please, Mr. Paterson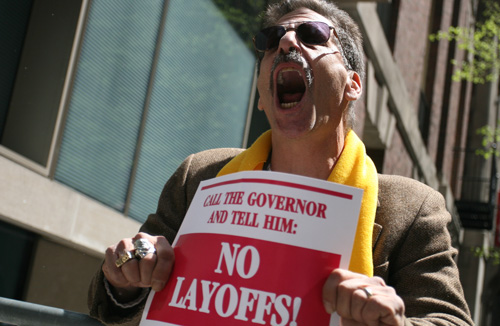 Unions are demanding that Governor Paterson reconsider his proposed 9,000 state job cuts to balance the state's yawning $16 billion deficit. Members of the Public Employee Federation rallied outside of a fundraiser for Paterson at the Harvard Club in mid-town today.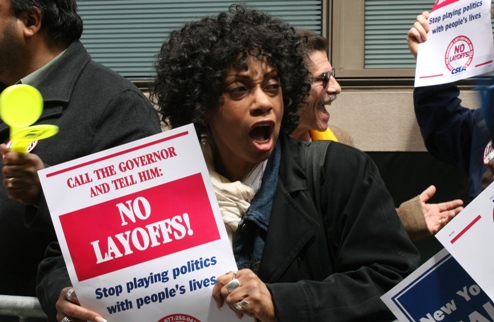 Vernetta Chesimard says the governor is saddling state workers with layoffs and salary cuts, but not his own staff.
He just wants to take it from the rank and file because he wants to show that he can break the unions and we will not allow that to happen.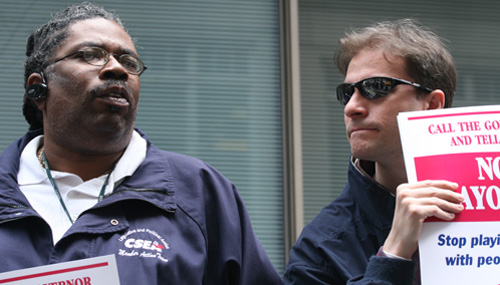 Abraham Benjamin is president of the Bronx Psychiatric Center and says with only three workers for every 30 patients, his employees already fear for their safety, which means they can't provide the level of care their patients deserve.
We don't want to babysit our clients. We want to actually give them therapy and get them better so they can go out in the community.
The unions say they're willing to discuss alternatives to layoffs. They say they've already suggested a voluntary reduction in their schedules which would save $7 million.
The Paterson Administration says the job cuts could save the state more than $480 million over two years.