Mayor's Earth Day Mandate: Green Thy Buildings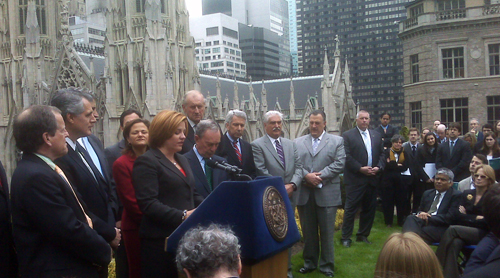 Mayor Bloomberg and Council Speaker Christine Quinn used this Earth Day to roll out four bills, aimed at getting older buildings to install more energy-efficient lighting, heating, and cooling systems. Quinn says the legislation would require buildings of 50,000 square feet or more to conduct energy audits every 10 years, and make mandatory upgrades if those improvements would pay for themselves through lower energy bills over five years. She says the scope will mean a big reduction in the city's carbon footprint.
Buildings are estimated to generate 80 percent of the city's greenhouse gas emissions. Building managers are wary of the mandated upgrades and audits, saying they will be very expensive.