Opening Day at Yankee Stadium. Got a Ticket? Got a Park?
The Yankees had the first official home game of the season today and fans came out to see the team and the new stadium.

Devoted Yankee fan and Bronx resident Kareem Simmons, a 41 year old New York Transit worker, painted his head blue and white, although he didn't have a ticket, he was only stopping by on his way to work. He plans on seeing at least five games this season.
This is like the mother of all opening days, we have a new chapter in our lives here.

Another Bronx resident, James Chiominento, came to see the new stadium and try to score a ticket. He is wheelchair bound and the old stadium didn't have enough space for him, so he hasn't seen the Yankees play in years... but the new stadium has 506 wheelchair spaces, so he plans to change that.
I'm planning on being in the bleachers and giving them my horn. We're going to take it this year, that's it.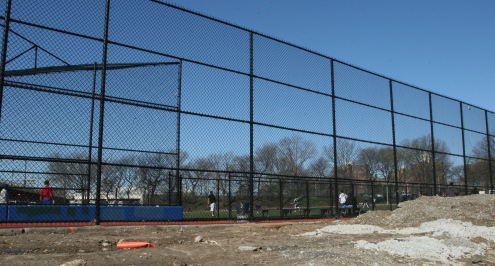 Local parks advocates complained that Yankee Stadium took away parks from the neighborhood that have yet to be replaced. Civil rights lawyer Norman Seigel says the city promised an acre for an acre, but the old Yankee Stadium still stands in the way.
Yankees and the city of New York, step up to the plate and do the right thing, do the thing you promised this community. We're going to hold you accountable.
The city plans to build Heritage Field once the old stadium is demolished and Macomb's Dam Park won't be completed until next spring, although a portion of it is open now. Parks Commissioner Adrian Benepe says the city's on schedule to replace that park space and an additional four acres.
We understand there is some inconvenience but the reward at the end of this project will be some really fabulous parks, as good as anything else we have in the system, if not better.
Benepe says the city's spending $200 million dollars on state of the art parks to replace those lost to the new stadium.
Local parks advocates plan to protest at Yankee Stadium this Saturday at 3:00 p.m.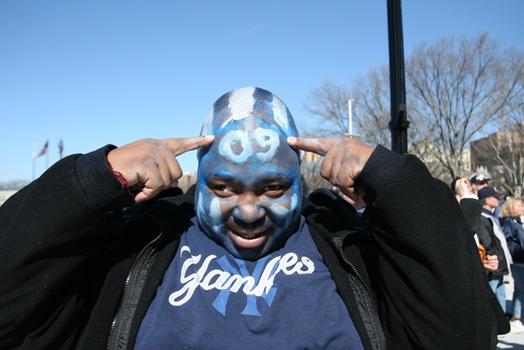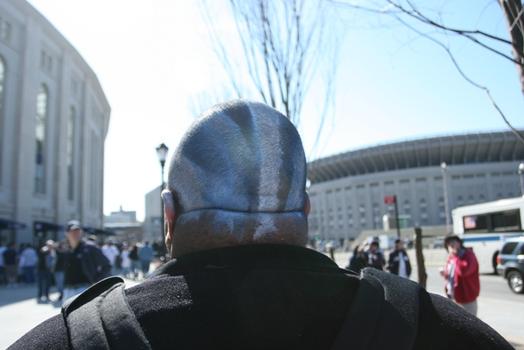 of