His Excellency Faces NY Reporters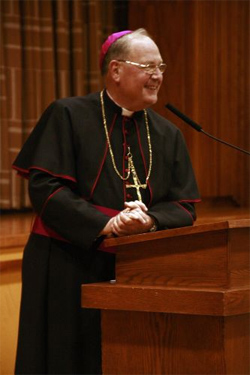 Shortly before Archbishop Timothy M. Dolan was installed today at St. Patrick's Cathedral, he gave his first press conference. He was in great spirits, smiling and joking with reporters. When asked if he plans to make any big changes, he said the Church's message wouldn't alter, but his style might be a little different.

When questioned about declining church attendance among Catholics, he said the church needs to tap into the human desire to worship with other people.

Dolan was a bishop in Saint Louis and Milwaukee before arriving in New York. He replaces Cardinal Edward Egan, who's retiring from the diocese after nine years of service.