Projects Whose Names None Dare Speak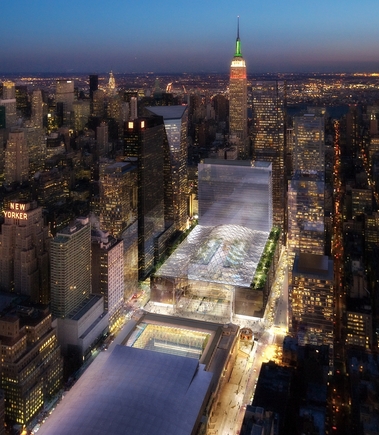 The chiefs of economic development for the city and the state spoke before construction industry executives this morning, trying to reassure them that all was well even in these hard times.
New York Times reporter Charles Bagli, one of the moderators, got impatient at one point, telling panelists, 'I was struck by the fact that so many of the projects--the public private partnerships that dominated the headlines, that dominated the public approval process--were not mentioned or were barely mentioned this morning.'
The answer, whatever the project, was pretty much the same: these things were supposed to take a long time to build anyway.
Marisa Lago, of Empire State Development, said Atlantic Yards was 'clearly a challenging project in this environment.' She said her agency was focusing on meeting a December 31st deadline to qualify for tax-exempt bonds.
On Hudson Yards, Robert Lieber deputy mayor for economic development, said it would be 'decades before that is completely built out.'
Bagli, the reporter, brought up another hibernating project: Moynihan Station--which was first conceived in the early 1990s as a renovation of the Farley Post Office on Eighth Avenue, exploded in scope, and has since returned to smaller, but indeterminate, shape. (Bagli called it the project that 'none dare call its name.' The grandest version is pictured above.)
Lago, the state economic development chief, threw cold water on Senator Schumer's idea to convince Amtrak to devote $100 million of its stimulus funding to the station, saying officials had not figured out what part of Moynihan could qualify as 'shovel ready.'
There you have it: More than 15 years, and three-and-a-half environmental reviews later, Moynihan Station still isn't shovel ready.