Klein Calls on Parents to Cast Their "Vote"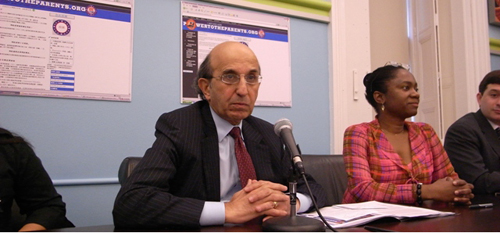 City parents are participating in their first ever 'straw vote' for members of Community Education Councils (CECs). The balloting began Monday, online only, and will continue until April 22. The Department of Education created a symbolic vote, where all parents could express their preferences in an online ballot. In the first week of voting, the Department says 5,500 votes were cast. Schools Chancellor Joel Klein calls it an important step.
You're empowering parents not just to cast a straw vote but to get involved in this process.
City students made posters to encourage parents to come out and rock the 'straw vote.'
The councils have little power except over school zoning as their members are technically elected by PTA leaders. Klein says he wants to strengthen community education councils, but a group called the Parent Commission wants parents to have a bigger role when the law giving Mayor Bloomberg control of the schools comes up for renewal in June.
The 'straw vote' ends on April 22nd. The ballots are in Korean, Bengali, Chinese, Arabic, Haitian Creole, Russian, Spanish Urdu and English.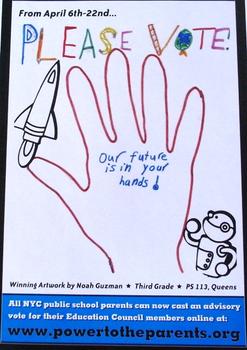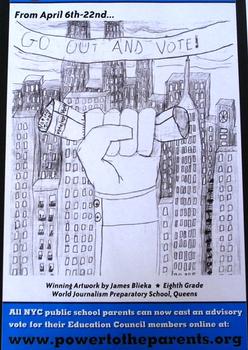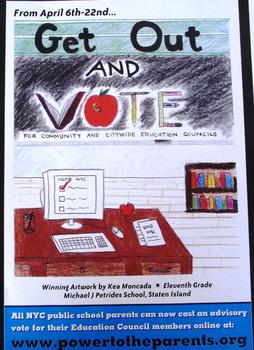 of