Today in History: Marian Anderson at the Lincoln Memorial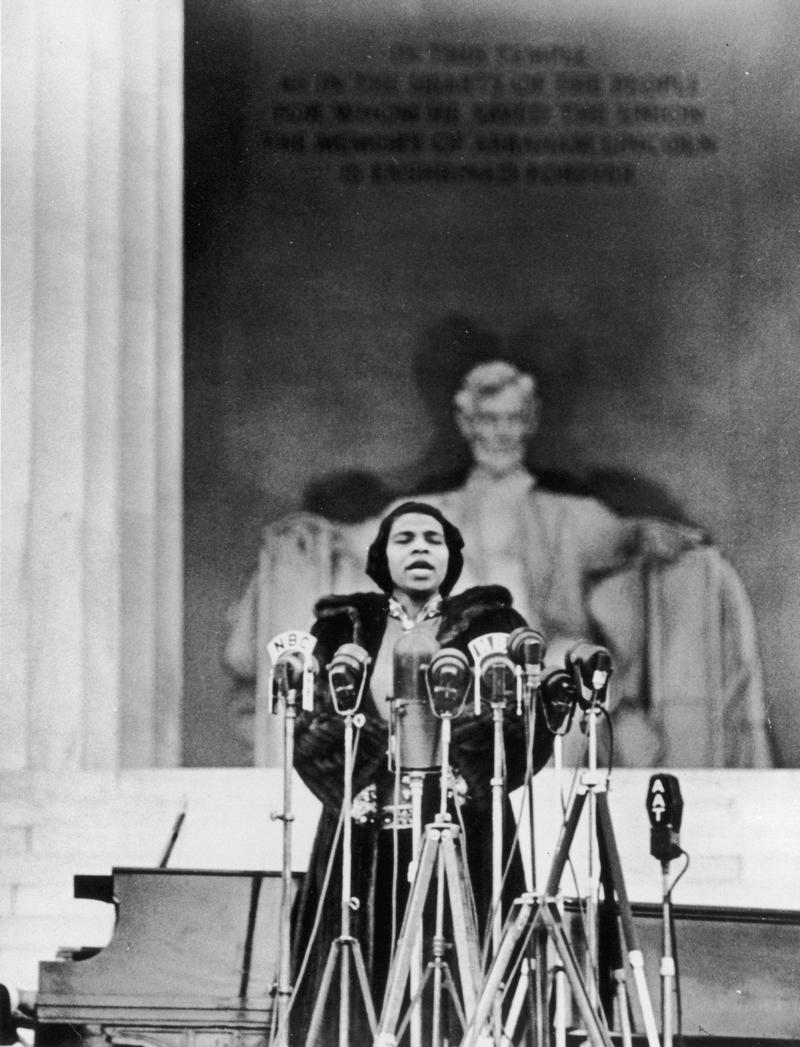 On April 9, 1939, Easter Sunday, contralto Marian Anderson gave a concert on the steps of the Lincoln Memorial. Anderson had initially hoped to sing in Constitution Hall, but the Daughters of the American Revolution (DAR) denied the use because she was black. As a result, many resigned from DAR and First Lady Eleanor Roosevelt and Secretary of the Interior Harold Ickes arranged for Anderson to perform on the steps of the Lincoln Memorial instead. The open-air concert was both symbolic and popular: 75,000 attended in D.C. and millions more listened in on the radio.
Thanks to Andy Lanset and the New York Public Radio Archives.