Jews Gather to Bless the Creation of the Sun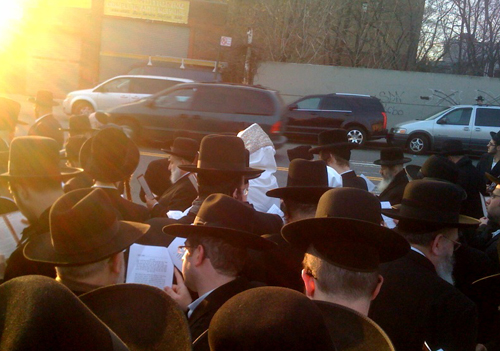 The eight-day festival of Passover starts at sunset tonight, and millions of Jews around the world will join with their families to retell the story of the Jews' escape from slavery in Egypt. It's a well-known story. But Jews are also celebrating another holiday this morning that is far less known: Birkat Hachama. Even many devout Jews haven't heard of this occasion, which commemorates the anniversary of the creation of the sun.

WNYC's Fred Mogul tells Soterios Johnson on Morning Edition about the tradition, as well as one celebration this morning in Borough Park, Brooklyn:

A Birkat Hachamah ceremony in 1981 was held on the observation deck of the World Trade Center's South Tower. A rabbi planned to dedicate this morning's blessing to the memory of those who died in the September 11 attacks, and another group was to pray on the deck of a 17th-story penthouse near Ground Zero.