Digging in the Dirt, Trash Talking & Old Timey Fiddling
As temperatures rose into the 60s today, New Yorkers emerged after the long winter to play. Taking in the sun in the West Village, Marcus Slade, 37, a chef and party promoter, taught us that trash talk is essential at the "Cage," the basketball court at West Third street and Sixth Avenue.
Students from the Brooklyn Waldorf School used today's good weather to stretch their legs and, thanks to their teacher Susan Phar, shed their winter gear. Six-year-old Zisi Blades and his friend Noah, "the Boa Constrictor," drew airplanes and a radio, tuned to WNYC, in the dirt at Fort Greene Park. Their classmates offered mounds of dirt to anyone that wanted one and prepared for this evening's "Scooter Olympics."
Nick Stillman of the Flat Iron String Band just returned from a winter-long tour around the US and played a tune called 'The Road to Westfield' in Washington Square Park this afternoon.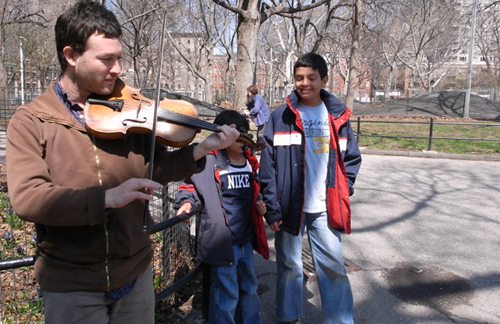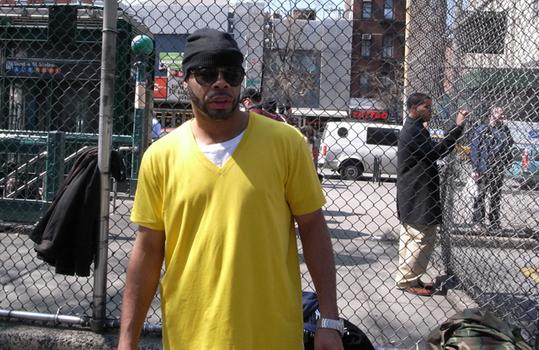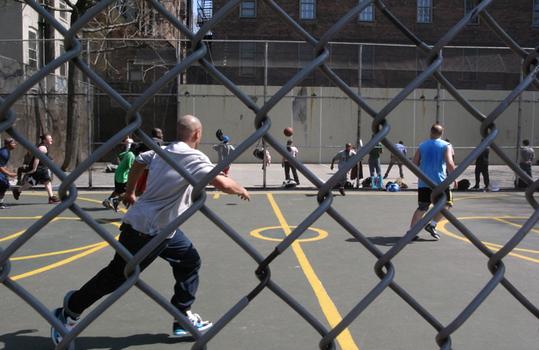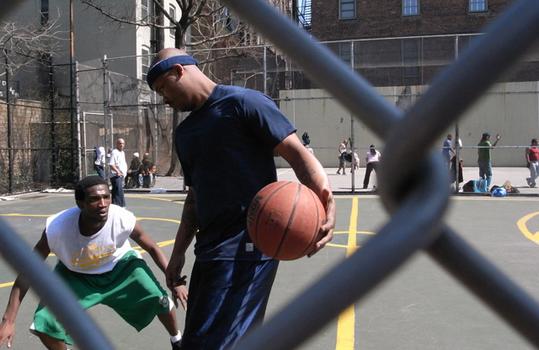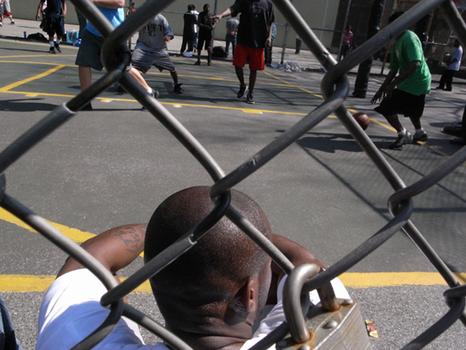 of