Report Reveals Bias in NYC Restaurants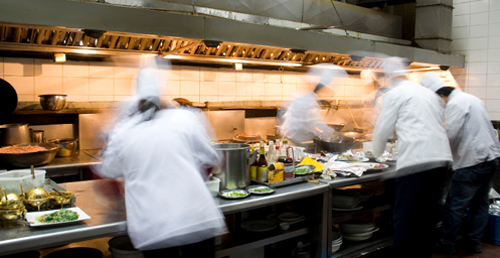 There's a big difference in the workforce in the front and back of the city's restaurants. A new report says that workers of color make up about two thirds of behind the scenes restaurant jobs. White employees hold 68 percent of 'front of the house' positions, like servers and bartenders. Economist Dr. Mike Bendick helped design the study. It was based on experiments in which applicants had similar resumes but different skin colors. White applicants were more likely to receive interviews -- and get hired.
'It's a matter of opening people's eyes. There is a lot of segregation, its quite visible. If you walk into an upscale restaurant you'll see who's washing the dishes, who is the maitre' d -- there are very different demographics.'
The report was commissioned by two workers rights groups - the Restaurant Opportunities Center of New York and the New York restaurant Industry Coalition. They want to see new laws requiring employers to post all job openings and make their promotions policies more transparent.