No Joke. Tobacco Tax Just Went Up Again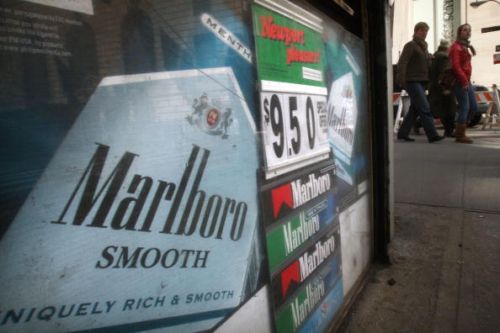 Smokers might think it's an April Fools joke, but it's true. A pack of cigarettes jumps to at least $9 today because a 62-cent federal excise tax goes into effect.
City health officials are happy about the price increase, saying it'll encourage some 20,000 New Yorkers to quit. They're offering free nicotine patches at hospitals throughout the five boroughs today.
WNYC asked some smokers how they'll cope with the increase. Seventy-five-year-old John Fiumfredo says he's already cut back on cigarettes, for health and monetary reasons.
Antonio Macias says higher prices make him think about quitting each time he buys a pack. But he can't shake his habit.
Macias, who's a waiter from Mexico, says he saves money on cigarettes each time he passes through an airport.
And Michelle Mumoli, a cosmetology student, she tries to find ways around New York City's high prices.
Mumoli says higher prices mean a larger black market, where you can find name brand cigarettes for about $5 a pack.
Cigarette smokers aren't the only ones grumbling over the tax hike. Cigar makers say the increase will hurt jobs and profits. The tax will increase from 5 cents to about 40 cents on large cigars, a little less on smaller stogies.
Revenue from the new tax will help pay for a health insurance program for low-income children. President Barack Obama signed it into law about two months ago.