Chicago Sun-Times Joins the Bankruptcy List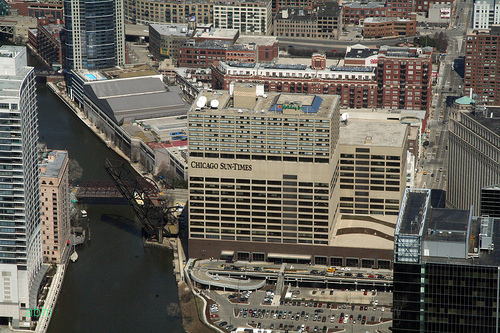 With over $800 million in debt, the Sun-Times Media Group filed for Chapter 11 bankruptcy today.
Due to a decline in advertising revenue, this renders both of Chicago's major daily newspapers, The Chicago Sun-Times and the Chicago Tribune, whose parent company filed for bankruptcy in December of last year, as now operating under bankruptcy protection.
In a letter, Sun-Times chief Jeremy Halbreich assured readers the paper will continue to publish content both in print and online.
The Chicago papers join a growing list of dailies going under, including the Minneapolis Star Tribune, the Philadelphia Inquirer and Daily News, the interstate Journal Register Co., publisher of nearly 200 small dailies; the Rocky Mountain News and the Seattle Post-Intelligencer, which ended its print publication in mid-March.