The MTA Cuts, by the Numbers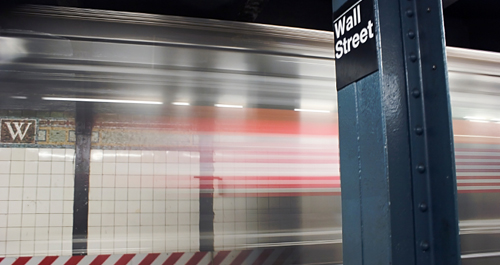 Just how bad are they? MTA Chairman Dale Hemmerdinger earlier this week predicted riders would be calling up their legislators later this year, saying, 'My God, I can't get to work on time!'
The MTA has put up on its website, in the type of excruciating detail that only a great bureaucracy can produce, the impact of each and every planned service cut approved yesterday.
We'll let you decide if you agree with Hemmerdinger. But it sure looks like the pain will vary widely depending on how and when you get to work.
The broadest impact will be felt by riders of subway lines that will no longer exist--but then again, they will have other options that will make their commutes only modestly longer. Getting rid of the W will add about 2 minutes of waiting time for 20,000 commuters, for example, and lengthen the rides of another 80,000 passengers each weekday by 1 to 2 minutes. Will your line be affected? (Click on 'Subway' halfway down this page.)
On the lettered subway lines, off-peak trains will run less frequently. That means 910,000 afternoon (11 a.m.-3 p.m.) and evening (9 a.m.-midnight) commuters will have to wait an extra minute or two. (It also means some people will have to stand during periods when they are usually assured of a seat.) More are listed under 'Other Service and Cost Reduction Steps.'
Riders on underused bus routes are going to be hit the hardest, but, by definition, there are fewer of them. The elimination of one route that's garnered a lot of attention, the M8, will force 3,200 bus riders each weekday to walk 6 blocks north to catch the M14, or south for the M21. See 'Bus' on this page.
If you are curious about the impact on commuter railroads and other cuts, check out the MTA's master list.
You can also find out when, approximately, the cuts will go into effect. (Some of them won't until December.)
Chime in below with examples of what the cuts are going to mean to you--assuming Albany doesn't step in first.