Higher MTA Fares and Service Cuts
Sound off in the comments below: 'How would higher fares and service cuts affect you?'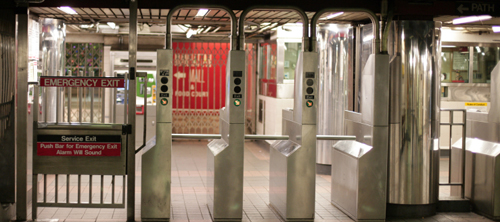 The MTA votes in favor of higher fares and service cuts:

Don't like the 25 percent fare and toll hikes, and the service cuts, approved by the MTA's board today? MTA CEO Lee Sander says, write to your state senator. "We certainly urge New Yorkers to reach out to their elected officials and impress upon them the importance of what we are dealing with here, the impact on New Yorkers and the future of the region.'
By a 12 to 1 vote, the MTA Board voted to impose fare and toll hikes, bus and subway service cuts, and layoffs, in a budget that bridges a $1.2 billion gap. Before the vote, Chairman Dale Hemmerdinger thanked the media for its coverage. "In the end you reached the conclusion that the situation is exactly what we've said it is: a true crisis that cannot be solved by ourselves without causing great pain to the riding public," he said.
Assembly Speaker Sheldon Silver said, 'The MTA is not bluffing. The failure to act now would be an unmitigated disaster for millions of New Yorkers.'
MTA officials still hold out hope that Senate Democratic Majority Leader Malcolm Smith and six other Democratic senators will have a last-minute change of heart, and back a rescue plan that includes controversial tolls on East and Harlem River bridges.
Several Democratic state senators have so far opposed a bailout. Democratic State Senator Carl Kruger of Brooklyn opposes a rescue plan, because it includes new bridge tolls and a new payroll tax. While he says straphangers will find it painful to pay $5 a day to get to and from work, he's defending his stance. He says the MTA is so mismanaged, it needs to be forced to streamline its operations.
'It's not gonna end at $5, they same way it wasn't going to end with the proposal that the MTA had,' says Kruger. 'They should care why the property that was held by the taxpayers of this region is being treated as somebody's private piggy bank.'
Bronx Senator Pedro Espada offered this message to straphangers. 'Don't panic, we will come through with operating subsidies,' says Espada. 'We will come through with capitol dollars, but the MTA must also come through with a capitol plan to show us before we fund it.'
In a statement, Senate Republican Minority Leader Dean Skelos laid the blame for the MTA's actions on Democrats, calling their closed door meetings a 'disgrace.'
The new fares will start May 31st, and the service cuts and layoffs will be rolled out over the next few months.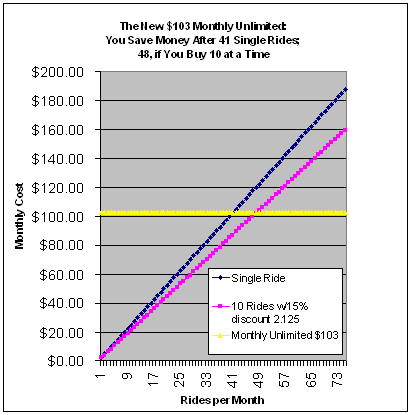 Commuters aren't thrilled about paying more for transit. WNYC was at the Atlantic-Pacific transit hub this morning during rush hour:
Nisam Lessane, who lives and works in Brooklyn, may stop riding the trains altogether:

Melissa Otero, who takes the train four times a day, says she has no choice but to pay more: