Thirteen year olds Talia Weisberg and Thomas Harkins, New York City eighth graders, spelled their way to trophies this week. The New York City spelling bee champions competed against 88 other students from all five boroughs, ranging from fifth to eighth grade. The two-day competition ended this morning in Hunter College high school auditorium. The dreaded sound of a bell signaling a mistake repeatedly cut through the tense room:
That was Dylan Ruhl, a fifth grader from Manhattan who was the second runner up. The correct spelling is "i-d-E-o-g-r-a-m." Talia and Thomas both won new laptop computers, and will be heading to Washington in May to compete with young spellers from all over the country in the National Spelling Bee.
Once at the microphone, students were allowed to ask a number of questions about the word they were instructed to spell. Talia Weisberg, who won Tuesday's bee by spelling "quietive" correctly, needed some clarification:
Some of the words were appropriate to the students' emotions on stage...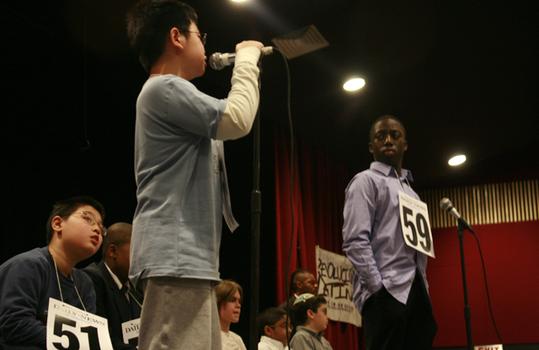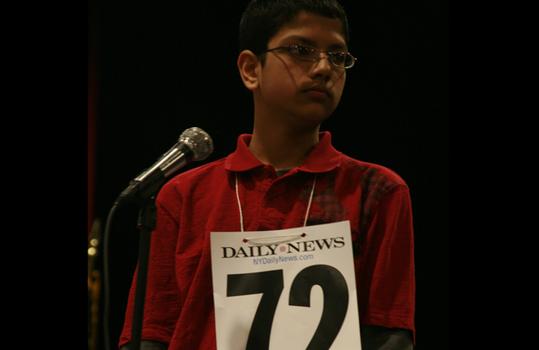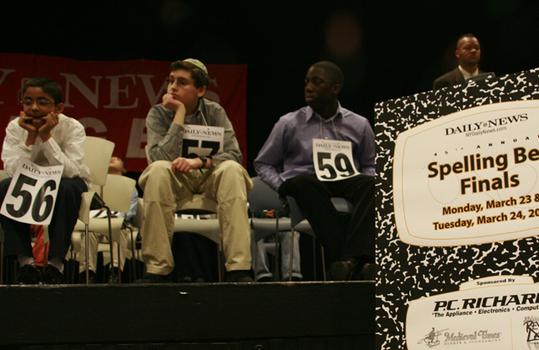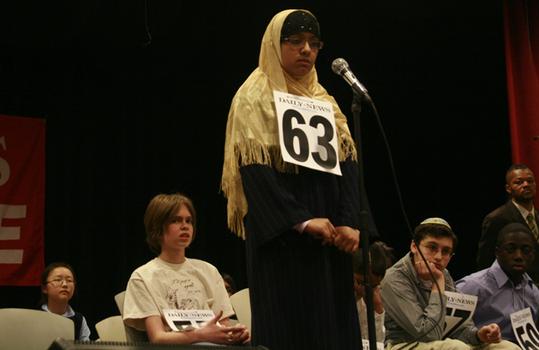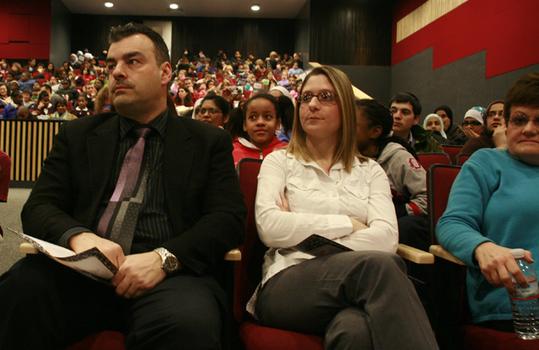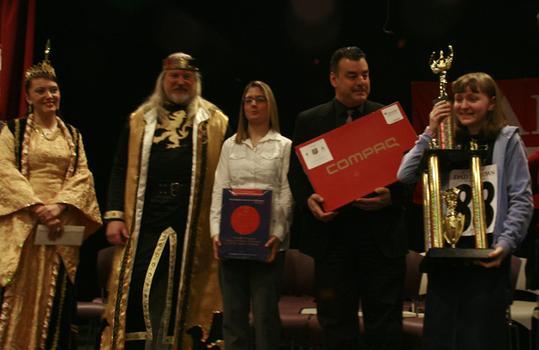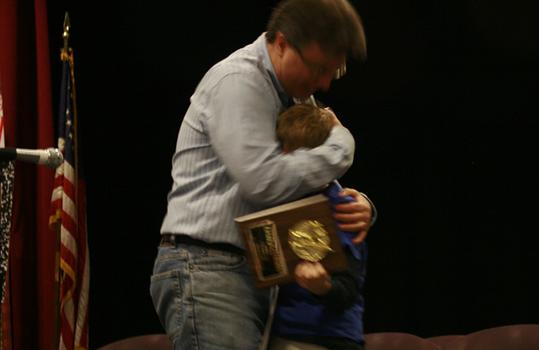 of