At Least Someone is Getting Free Health Care in this City
Fee spay/neuter clinics for the city's stray cats
Every New Yorker has seen them slinking through a fence into a construction site or dashing down an alley. Feral cats. There are tens of thousands of them living on the streets of the city, the offspring of lost or abandoned pets. One recognized way of controlling the feral cat population is called Trap Neuter Return.
Trap Neuter Return entails trapping all the cats in a neighborhood, neutering them, adopting out the kittens and friendly cats, then returning the wild adults to live out their lives. The ASPCA provides free spay/neuter surgery to New York's feral cats through it's mobile clinics. WNYC recently visited a mobile clinic in Bay Ridge, Brooklyn, where more than 25 feral cats and their 'caretakers' waited to take advantage of the free service.
Stories from the feral cat colonies:

We heard from Meredith Weiss, vet tech Natalia (below), Susan Wright and Sharon Balbos.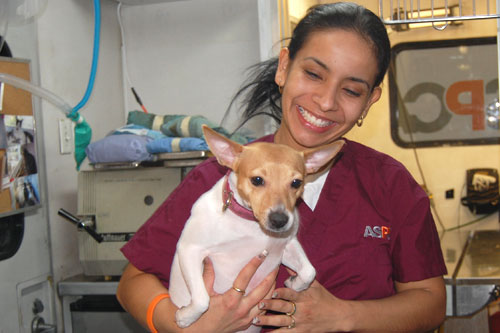 ++++++++++++++++++++
>>ASPCA Mobile Clinic Calendar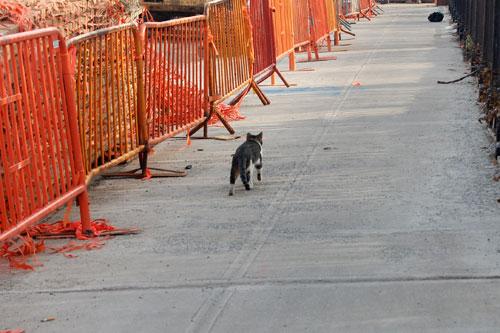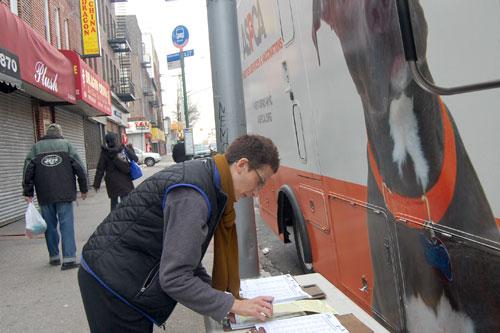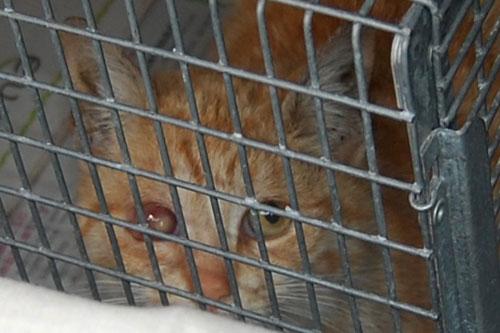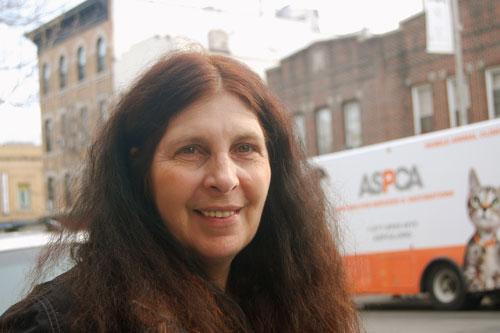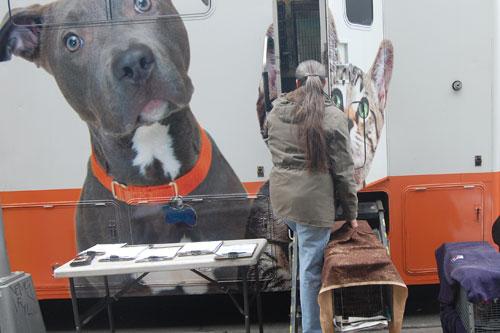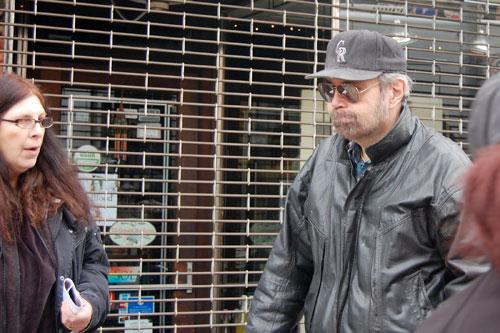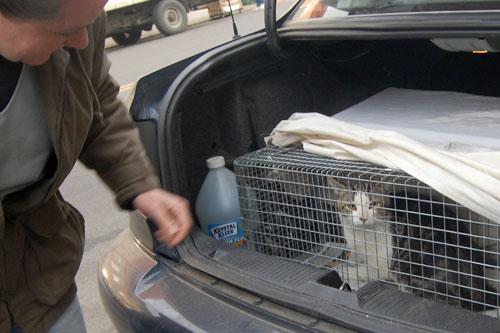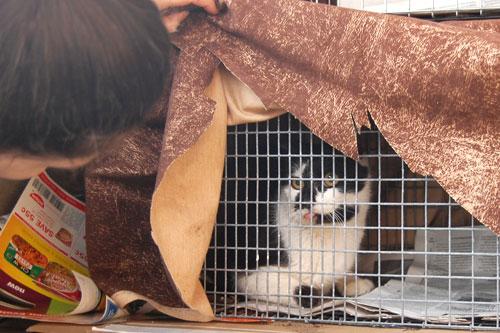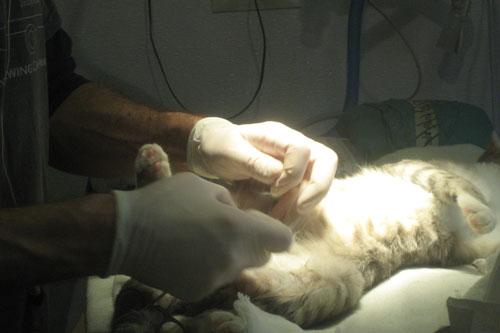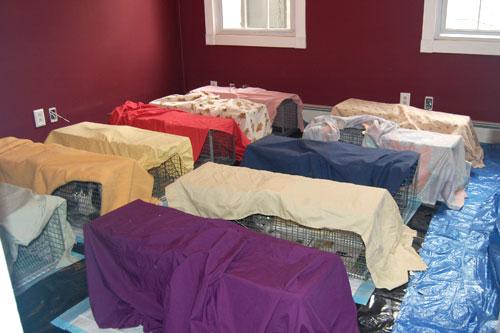 of