A construction worker at a luxury hotel on Park Avenue South died yesterday after stepping over a guard rail and onto a flimsy piece of plywood.
To honor 28-year-old Anthony Paino, fellow construction workers at the future Gansevoort Park Hotel attached a bouquet of roses to the scaffolding at street level.
The apprentice steel worker fell from the 10th floor onto the sidewalk shed above pedestrians, after he stepped onto a piece of wood extending out of the still open building. A spokeswoman for the Department of Buildings said Paino was not wearing a harness.
DOB gave the general contractor, Levine Builders, of Queens, eight citations, most of them for safety violations, and additionally penalized another four sub-contractors. Paino's was the second construction worker death in the city this year.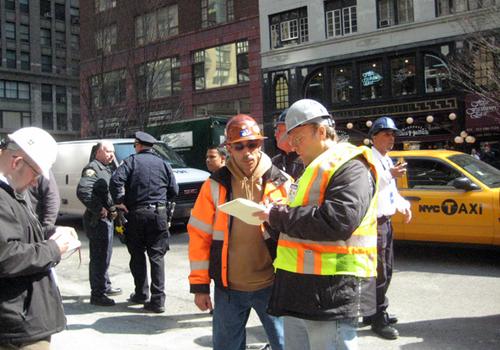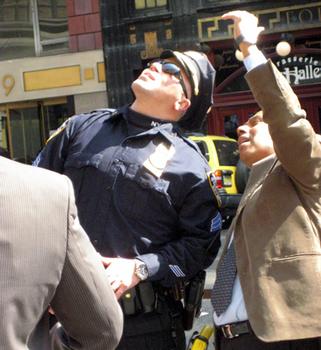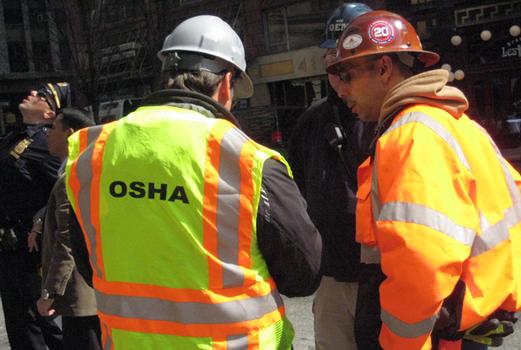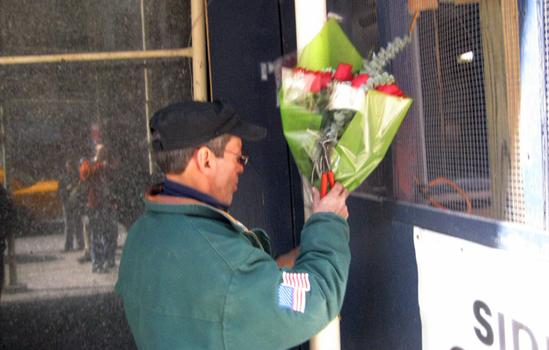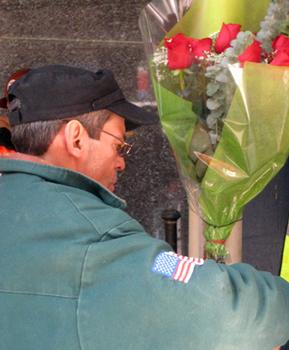 of