No Drivers License, No Problem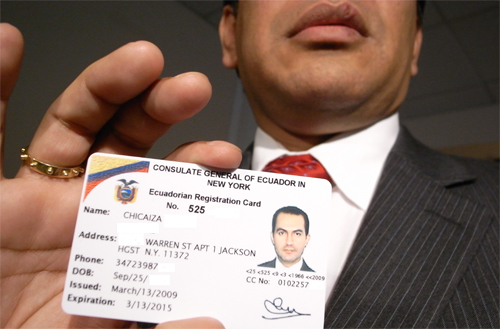 Assemblyman Peter Rivera, Councilmember Eric Gioia and other advocates are calling on banking institutions statewide to accept national I.D. cards issued by the Consulate General of Mexico and Ecuador. State legislation is pending right now that would force all banks to accept these I.D.'s. Assemblyman Peter Rivera is sponsoring the bill and says it's dangerous for immigrants to keep large amounts of cash either on themselves or in their apartments.

Immigrant advocates and elected officials say allowing immigrants more access to banks could provide hundreds of millions of dollars for the struggling institutions. Right now, Chase, Citibank, Bank of America and Wachovia accept foreign I.D. cards from Mexico and Ecuador.