Training Plan to Combat Nursing Shortage
Wednesday, March 04, 2009
New York City needs more nurses.
Due to a growing and aging population, city officials project a shortage of 7,000 nurses in 2020
. Yet 575 qualified applicants were turned away from city nursing schools last year because the schools themselves are short-staffed. Speaking at Saint Vincent's Hospital in Greenwich Village today, City Council Speaker Christine Quinn says that in this economy, we should be filling all vacancies.
QUINN: 'These are 575 New Yorkers who want to be nurses, who are ready to work, and may not be working now because we didn't have the proper resources to train them.'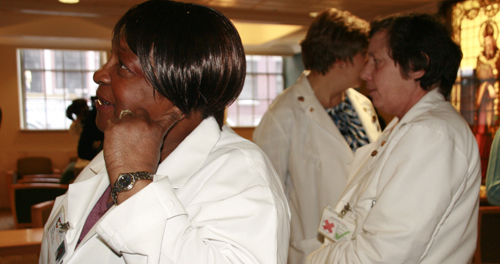 Quinn says she's reached a deal with local hospitals to send 10experienced nurses to teach nursing students at the City University of New York. Quinn says the five year program will allow CUNY to admit 100 additional nursing students annually.
It's not clear how the nurses would be paid in their role as guest faculty. Officials say the funding is still being worked out.
More in: