Mayor Bloomberg announced today that the city will close two sections of Broadway to vehicle traffic starting this spring. Already, the plan has supporters and opponents. Truck driver Telly Davis was delivering props to a theater on 45th street today. He says losing five blocks of Broadway will make his job tougher.
'Why do I want to sit in traffic longer than I have to just to get down the street. I mean it's already crowded down here people have stopped looking at the light, enough's enough!'
But tourist Iris Cohen likes the planned pedestrian zones. She says they've already been a big success in her native Israel.
'We have many of them and people prefer to go on boardwalk or this closed street and kids they can go with parents, I think it's great.'


About two acres of roadway will be taken away from drivers, but the Department of Transportation predicts traffic will flow more smoothly. That's because Broadway cuts across the avenues at both Times Square and Herald Square, creating traffic snarls.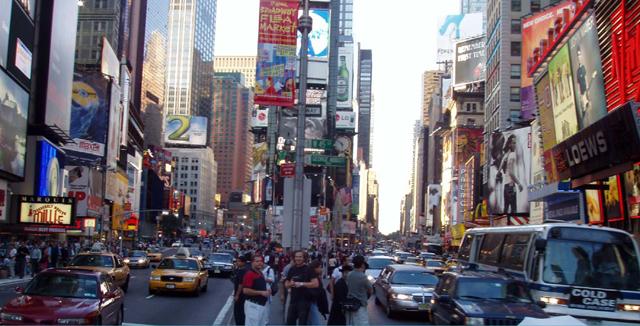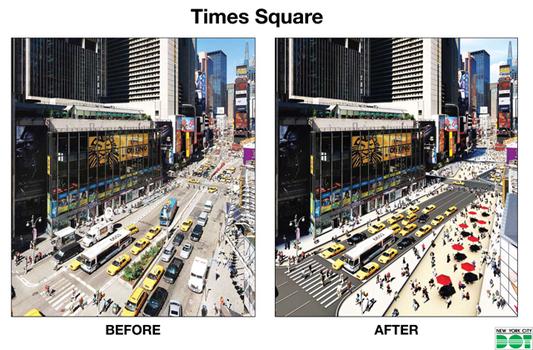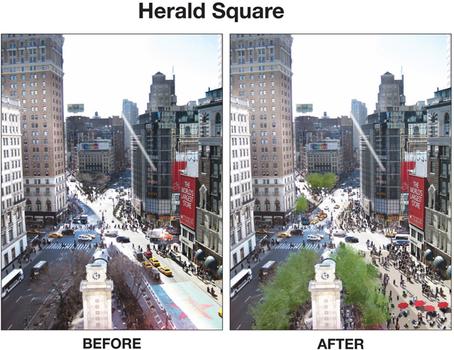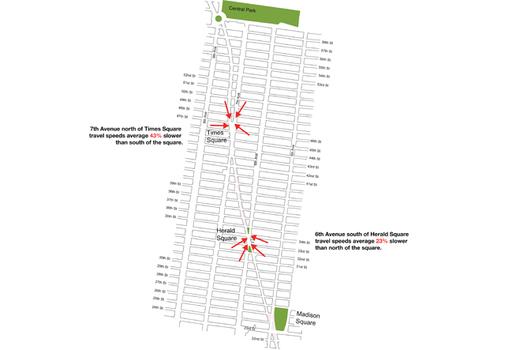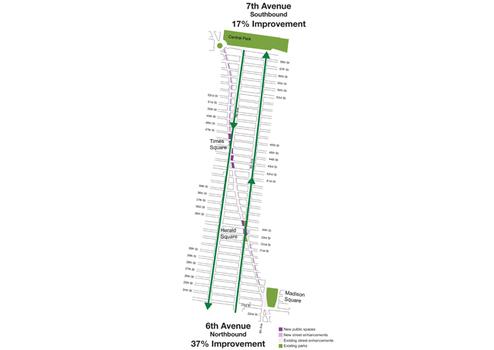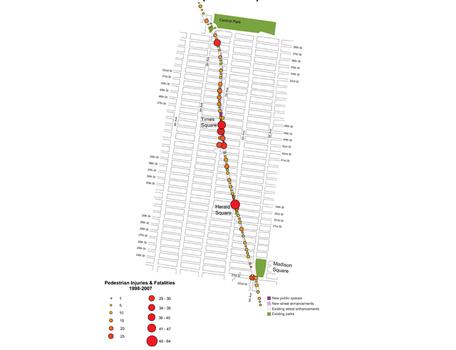 of