Main Street NYC: 161st Street, The Bronx
In the Bronx at 161 st Street, just in the shadow of the new Yankee Stadium, urban planners and developers have begun the process of converting this commercial strip into a global marketplace. A massive proposed rezoning has many long time Bronx residents watching this street closely.

The view of the old (left) and new (right) Yankee Stadium. The old stadium will eventually be torn down.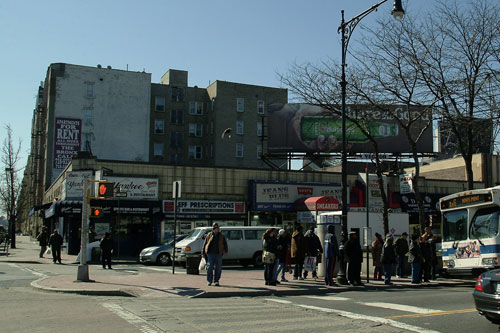 A main intersection at 161st Street and Gerard Avenue that serves both locals and Yankee fans.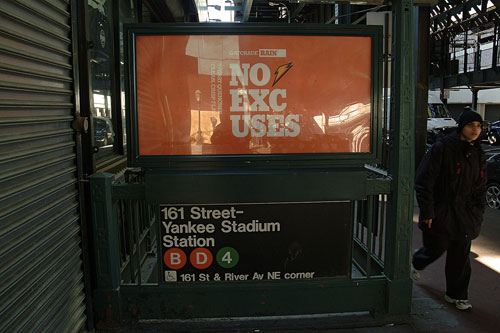 The 4, B, and D will take you to Yankee Stadium.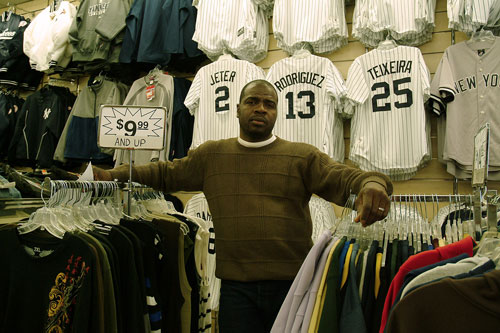 Abdul Traore, manager of Jeans Plus, a clothing and souvenier store, says the recession has hurt business. He hopes when the new stadium opens up, sales will improve.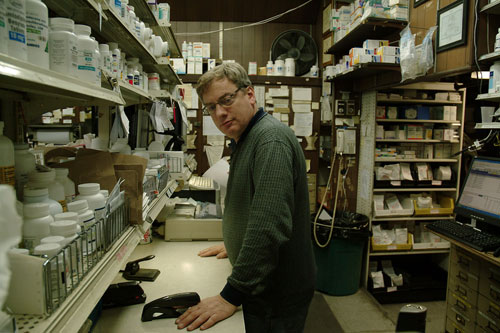 Mitchell Goldstein, pharmacist for 32 years at Leff Perscription Center, says he hasn't been hurt by the recession. Goldstein says people always need toothpaste and other basic staples.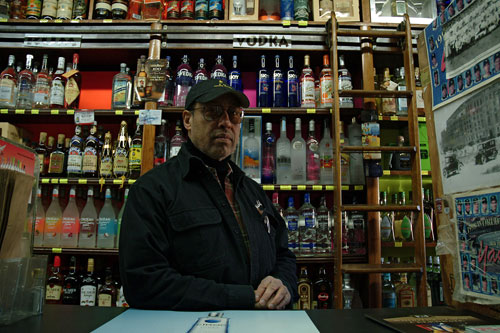 Stadium Wines and Liquors has been in the neighborhood for more than 75 years. Proprietor Manuel Mercedes says the store has weathered recessions, wars and turbulent times. Business has remained good.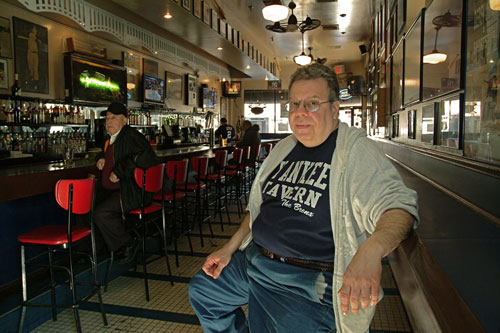 Joe Bastone, owner of the landmark Yankee Tarvern, says he's had to slash menu prices to keep customers coming in. Bastone hopes the new stadium will boost profits.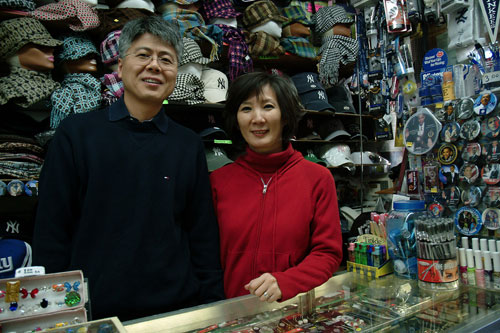 Mike and Helen Hong, who run a souvenier shop near Yankee Stadium, worry that the new stadium's souvenier stores may take business away from them. Their shop is right around the corner from the old Yankee Stadium. But the new stadium will be across the street, possibly diminishing foot traffic.

Photos: Richard Yeh