Confidentialty Key in Church Gun Buyback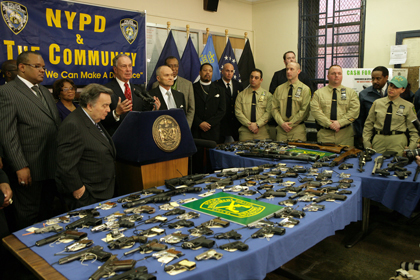 The NYPD says 919 guns were traded in for cash at the most recent gun buyback program, in Queens. That brings the total to over 3500 guns handed in at houses of worship around the city in the last six months. Councilman James Sanders suggested many of the guns were brought in by seniors on behalf of their more wary children.
Police officials insist that all trade-ins are confidential. More than $630,000 in federal funds have been disbursed for the gun buybacks. Each gun turned in is worth a $200 bank card.