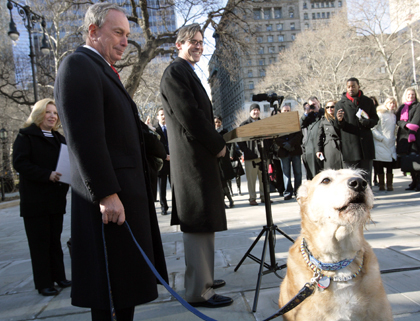 A city-funded animal shelter has announced a deal to let low-income residents get their pets spayed and neutered for free. The Animal Care & Control Center is leasing space to the nonprofit Toby Project for $1 a year. Andrew Kaplan is the president of the Toby Project, named in honor of his own dog:

'I can't imagine my life without him and it made me realize that there are hundreds of thousands of dogs just like him that are dying needlessly.'

Kaplan says the mobile clinic aims to reduce the number of animals that are put down each year. Animal Care & Control says it takes in over 120 homeless animals a day; about 17,000 a year are euthanized at city shelters.