MTA's Tunnel Boring Machine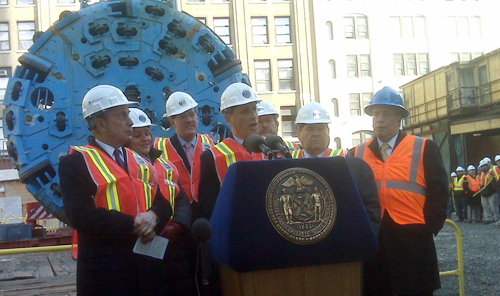 MTA Chief Executive Elliot Lee Sander and Mayor Bloomberg at the launch of a tunnel boring machine for the 7 train extension, which will open in 2013. The $2.1b project is funded by the city with bonds and is the first subway expansion in half a century. Pictured here is the 100-ton tip of the tunnel boring machine, or mole, which was lowered under 11th Avenue and 25th Street this morning. When the machine is fully assembled it will be three blocks long.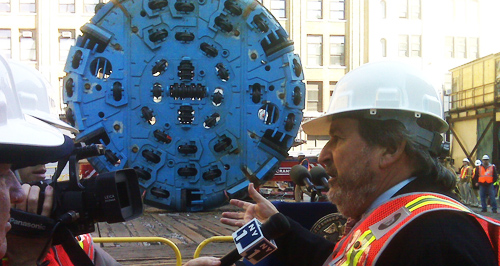 MTA Capital Construction President Michael Horodniceanu speaking to reporters at the lowering of tunnel boring machine which will extend the 7 train from Times Square to the Javits Convention Center on the far West Side. Eventually there will be two tunnel boring machines digging from Times Square to West 34th street. Mayor Bloomberg says the subway line's expansion is critical to developing Manhattan's far West Side.