Morning News By the Numbers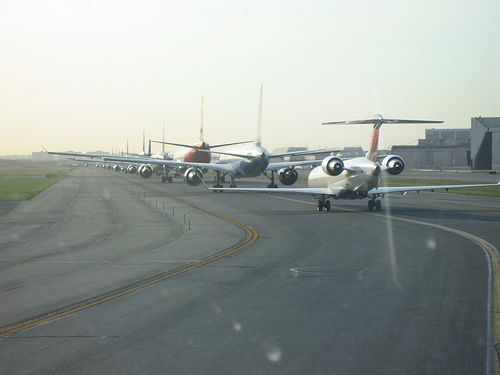 Today's edition of some of the numbers making news this morning:
$11 billion - That's how much Medicaid funding New York State is set to receive from the stimulus package. Governor Paterson and health care workers are arguing over how best to spend it.
12 thousand - How many jobs Mayor Bloomberg hopes to yield in the next five years from a new fund to retrain laid off Wall Street workers and invest in start-up businesses.
$375 million - That's the price tag for a major runway reconstruction at Kennedy Airport.  The Port Authority is expected to vote on the project today.
120 - The number of days New Jersey's Transportation Department has to pick which road and infrastructure projects should be funded by its $500 million share of stimulus money.