"I Heard Lincoln That Day"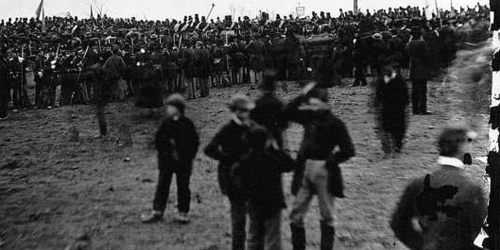 Here's a treat from the WNYC Archives, on this the 200th anniversary of Abraham Lincoln's birth. Recorded in 1938, this is William R. Rathvon, the only known eyewitness of both Lincoln's arrival at Gettysburg and the address itself to have left an audio recording of his recollections.
Rathvon was nine years old when he and his family personally saw Lincoln speak at Gettysburg. One year before his death in 1939, Rathvon's reminiscences were recorded on February 12, 1938, at the Boston studios of radio station WRUL.
Thanks to WNYC archivist, Andy Lanset