Second Hearing on Mayoral Control of Schools
The second of five hearings on mayoral control is being heard by the State Assembly's Education Committee this morning at the State Office Building in Lower Manhattan. The state law putting the mayor in charge of schools expires in June.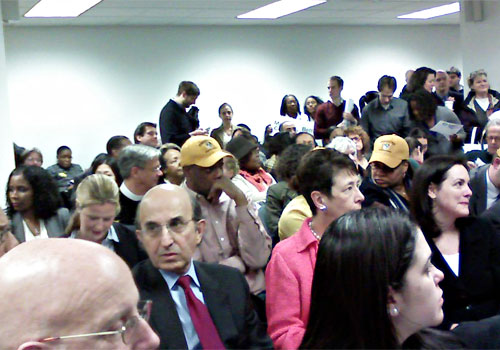 Schools Chancellor Joel Klein testified for over three hours at today's session, where he was barraged with questions about more parental involvement and more independent appointees to an education policy panel controlled by the mayor. He insisted that mayoral control is essential for the department.