by Stephen Nessen
Runners pushed and shoved through a narrow stair well and climbed 1,576 stairs to the top of the Empire State building today for the 32nd annual run-up.
Twenty-four year old Thomas Dold from Germany defended his title, winning his fourth run-up.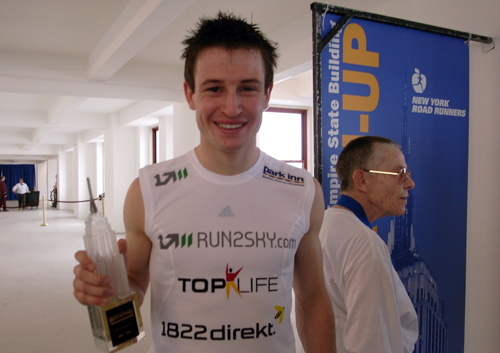 There was some drama when the women's two-time champion, Australian Suzaane Walsham, was pushed into a wall at the start of the race. She feared a broken nose and damaged knee, "I just sort of thought I've come all this way, I haven't come here to pull out, so, so I'm going to do the courageous thing and do the best I can under the circumstances," she said. Walsgan pulled herself together and won the women's first place.