Musicians: Hopes and Fears for Obama
As we anticipate the change that will come with our new president, everyone has ideas about what issues should make it to the top of the agenda, and concerns about what may become our country's most difficult challenges. This talk even crept into WNYC's Soundcheck studios, where many artists took a minute to share with us their own hopes and fears for the upcoming year.
Joyce DiDonato
On Soundcheck last week, Mezzo-soprano Joyce DiDonato talked about her concerns for the country, especially amid the financial crisis:
'Like most people there's a lot of question marks, and for me that's one of the reasons it feels so frightening. Because even the people who are supposed to know what's happening don't seem to have many answers. And my hope is that the fear won't paralyze us and that the people who are able to take action will and that we'll all take a lot of deep breaths, and gather our forces and find a way to unite so that we're working together in one direction.'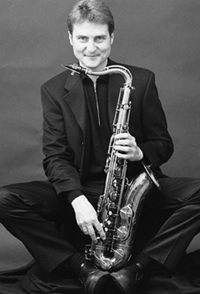 Tim Ries
Tim Ries tours with the Rolling Stones and records as a solo artist. His most recent album is "Stones World: The Rolling Stones Project 2." During a visit to our studio, Ries told us why he hoped music education in the schools would be a priority for President Obama.
'The educational thing for me, is huge. I only hope that the music, art, in the schools are no longer the first things to go. Because, when I was a kid, I was in a regular public school, and there was—and this was just in a regular public school in Michigan—and I was in band, orchestra, chorus, jazz band, this was all in the regular school hours and all of the kids that were the valedictorians and salutatorians—the smartest kids in the school—were always in the band and orchestra.'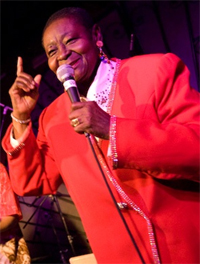 Calypso Rose
McArtha Lewis is better known as the artist Calypso Rose. She wrote the calypso music classic, "Fire in Me Wire." When she visited our WNYC studio, she was upbeat about many of the dark clouds looming over the national mood.
'If we get ourselves out of this calamity with Wall Street collapse, jobs are lost, the automobile industry and all these things … I know we will get out of it. I know we will get out of it. And when you believe in something, it happens because it creates a mind that is very powerful to put forth and I know we are going to get out of the rut. And we will rise and shine again --- the United States of America."