Plane Crashes in Hudson River
Thursday, January 15, 2009
A US Airways pilot ditched his disabled jetliner into the frigid Hudson River after a collision with a flock of birds apparently knocked out both engines. Rescuers pulled all 155 people on board into boats.
More>>
William Duckworth and his wife Nora Farrell saw the plane go down from their home in West New York, NJ.
FAA Spokesperson Laura Brown on the plane's departure and path.
Patrick Smith, a Salon.com airline expert and former pilot discusses the plane's river landing.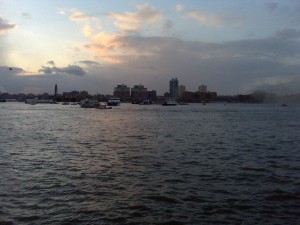 WNYC's Matthew Schuerman took this photo of the rescue effort.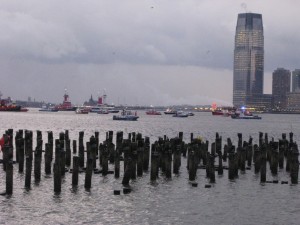 Keeping Birds Away From Airports
by Arun Rath

Ferry Captains Tell of Swift River Rescue
by Bob Hennelly

Passenger Recalls Crash Landing and Rescue
by Cindy Rodriguez

Help Converged on a Flowing Crash Site
by Matthew Schuerman

More in: