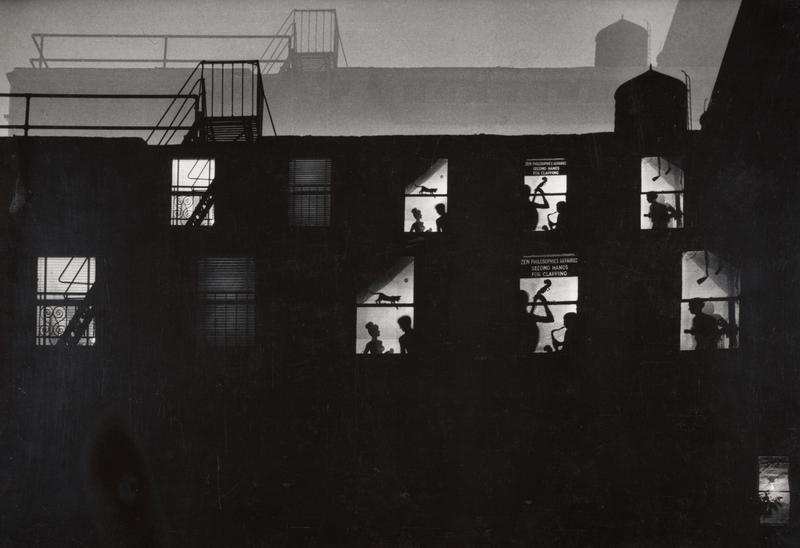 Few people in history had as much access to the greatest jazz musicians of our time as W. Eugene Smith. The famous LIFE magazine photographer moved in 1957 to a rundown, bohemian loft on 6th avenue, in the heart of Manhattan's Flower District. During this time, the likes of Thelonius Monk, Chick Corea and Hall Overton slept here, smoked here, and played here—and Smith captured nearly of all it on a series of unparalleled audio recordings. Those tapes finally resurfaced, more than two decades after Smith's death in 1978. Producer Sara Fishko first made use of Smith's archive to create these pictures in sound, giving us intimate access to a time and a place long gone.
This is a slightly updated version of The Jazz Loft Radio Series, which first aired on WNYC in November in 2009, in conjunction with Sam Stephenson's book "The Jazz Loft Project." We are re-distributing the entire series now on the occasion of the release of Sara Fishko's documentary, "The Jazz Loft According to W. Eugene Smith," which debuted at the New Orleans Film Festival in October of 2015.  
Thanks to the Center for Documentary Studies at Duke University, our original partner in the production of The Jazz Loft Radio Series. 
The Jazz Loft Radio Series was supported in part by a grant from The National Endowment for the Humanities; and by an award from The National Endowment for the Arts.