The Best Olympic Moments So Far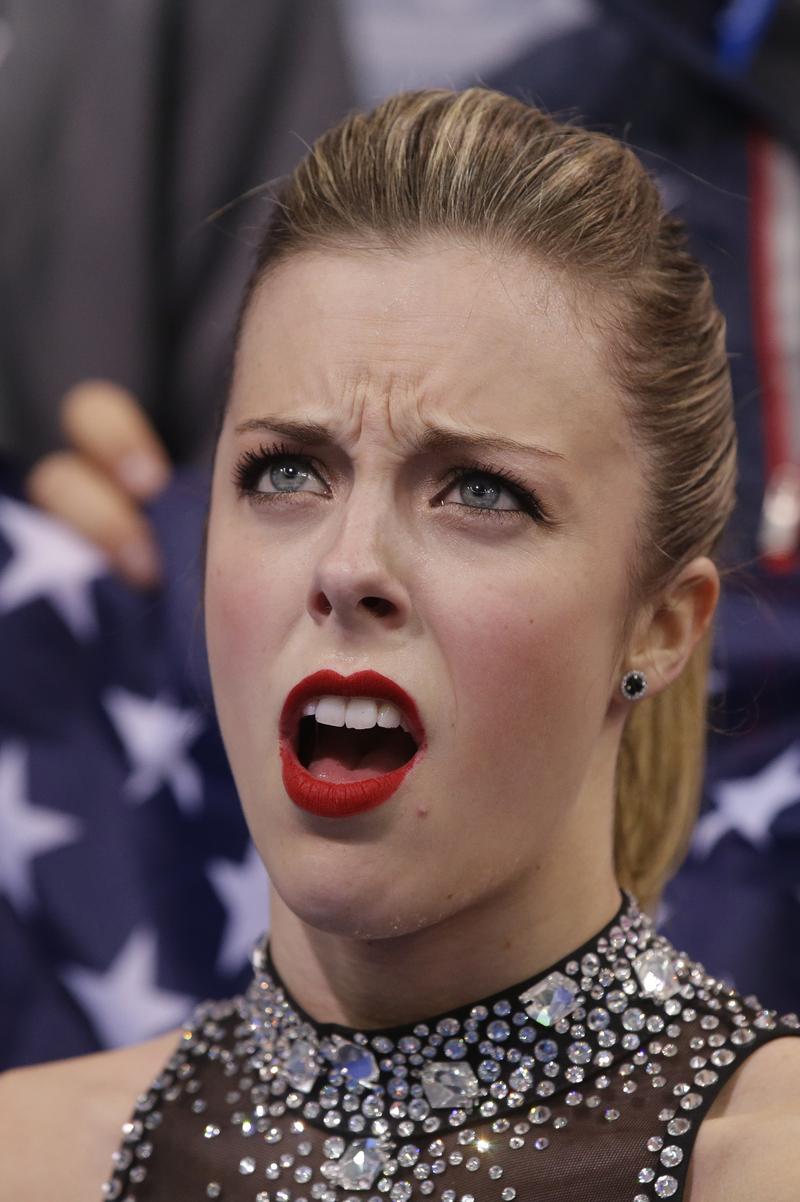 Dancing bobsledders, skaters throwing shade and all the hats you can stomach. Here's a list to catch you up on all the most important things you've missed so far.
Kate Hansen dances to Beyoncé
Thanks to a broken foot, American luger Kate Hansen uses dance moves to warm up. When asked who is on her playlist, she said, "Strictly Beyoncé—my girl B—she just gets me fierce! I get stoked!"
Ashley Wager is not impressed

via the6thsiren.tumblr.com
Ashley Wagner felt great about her performance in the women's figure skating team event. But then her scores were revealed, and she was NOT impressed, giving us the 2014 answer to "McKayla is not impressed." Her reaction has already spawned its own Tumblr: ashleyisnotimpressed.tumblr.com
Putin hates clapping

Via New York Magazine
Unrelated bonus: Here's a video of Putin singing "Blueberry Hill."
Julia Lipnitskaia is a 15-year-old Russian figure skating phenom

via The Wire
She wore a red jacket and danced to the Schindler's List theme. It was beautiful, amazing and a little weird.
The word "twizzle"

via @annakastman
The ice dancing commentators love this word. It describes a one-legged turn that makes a "3" shape on the ice and it's important for ice dancers to master.
Sage Kotsenburg is a real chill bro
Ahh I wish the Sochi medals were made out of bacon thoooo..!!

— sage kotsenburg (@sagekotsenburg) February 10, 2014
Snowboarders are already very chill, but Kotsenburg's super laid-back demeanor makes him a joy to root for and a delight in press conferences.
Jaime Anderson has a spirit grandmother
The Olympic champion in women's slopestyle snowboarding brought her adopted "spirit grandmother" from Bovaria to Russia with her.
People are wearing crazy hats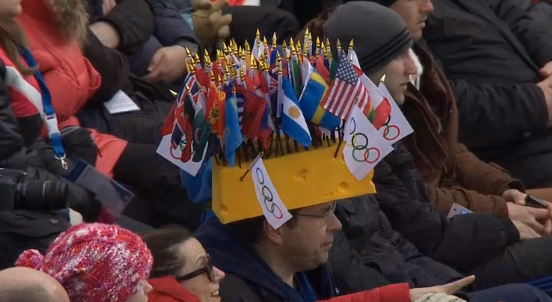 via @BuzzFeedSports
People are finding fantastic ways to keep their head warm.