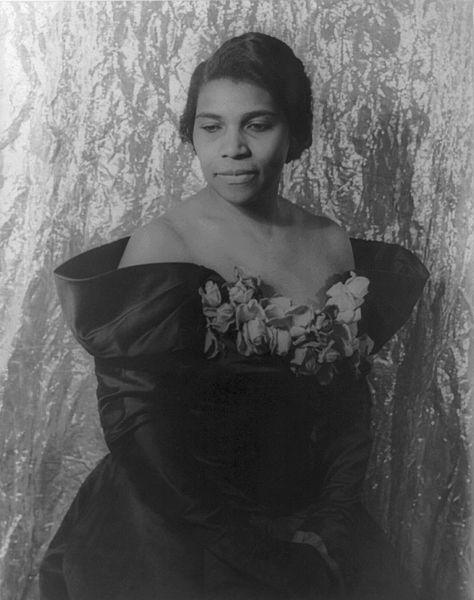 Interview with Marian Anderson, interspersed with recordings of her performances.

My Lord, what a morning (with piano acc.) -- Elijah. Oh, rest in the Lord / Mendelssohn-Bartholdy (with RCA Victor Chamber Orchestra, Charles O'Connell, conductor) -- Cantata no. 81. Jesus schläft, Jesus schläft, was soll ich hoffen / Bach (with RCA Victor Chamber Orchestra, Robert Shaw, conductor) -- Poor me (Trouble will bury me down) (with Franz Rupp, piano) -- Der Nussbaum / Schumann (with Kosti Vehanen, piano) -- I am a poor pilgrim of sorrow (incomplete) (with piano).

Marian Anderson discusses her childhood years in Philadelphia, studying the violin as a child, her first voice teacher Mary Saunders Patterson and her later voice teacher Giuseppe Boghetti, what role opera played in her career, her ability to learn languages, her concert at Lewisohn Stadium in New York and its effect on her career, the meaning of spirituals to her, her European tours and her return to the United States (especially her concert at Carnegie Hall), her recollections of the 1939 concert at the Lincoln Memorial which came about as a result of the D.A.R. refusal to allow her to perform in Constitution Hall in Washington, D.C., her 1935 recital in Salzburg, the awards she has won, and role her mother played in her life.
WNYC archives id: 74098