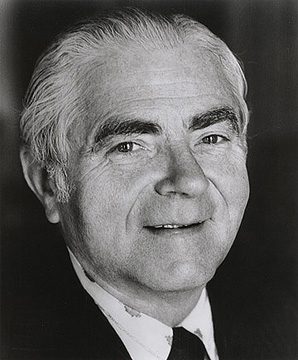 Summary
This episode is from the WNYC archives. It may contain language which is no longer politically or socially appropriate.
Beame, NYC's Budget Director, answers questions.

Marvin Sleeper moderates.

Panelists: Paulette Singer, Geri Trainor, Jim Farrell, Bruno Wassathiel

Questions:

The cause of any budget increasing is the demand that you are trying to meet the needs of the taxpayers. If each citizen were to expect that all the things they're seeking should be done, it's obvious you couldn't print enough money to do it. Inflationary conditions. We have no control over the increasing price, but we must meet it. NYC's management program is the best in the country. Almost half of the budget goes to mandatory items: interest and principle on bonds to build schools and hospitals, pensions, court expenses. Recreation is primarily the parks and cultural institutions like museums; it doesn't include community centers and education. Nuisance taxation. Automobile taxation. Explanation of capital budget.
Audio courtesy of the NYC Municipal Archives WNYC Collection
WNYC archives id: 72297
Municipal archives id: LT7423
Transcript
This is a machine-generated transcript. Text is unformatted and may contain errors.
Mr Beam to the Department of Commerce and public events be abolished how can we keep the cost of city government down I keep augmenting of budget requests usually prodded for answers to these and other questions listen now to a campus press conference a transcribed program in which college editors interview prominent personalities in the news here now to introduce the panel and this afternoon guest is our moderator Marvin sleeper award winning reporter for The New York Journal Americans Mr Slipper Good afternoon and welcome to another edition of campus press conference our guest today is the city's budget director Mr Abraham beamed Mr Bemis for all practical purposes a man who controls the purse strings of the city as top man in the bureau he prepares the annual expense budget of the city and when you realize for one hundred fifty six fifty seven fiscal year it will come to some one billion eight hundred fifty three million dollars to run our town it's not hard to realize a gargantuan job Mr Beam has right now the city is wrestling with the capital budget This comprises the financial requests of some thirty city departments for public works improvement such as new schools roads hospitals parks and other major construction and renovating jobs at the myths of the one nine hundred fifty seven capital budget contains requests for five hundred eighty nine million dollars Larry duros of the city comptroller has warned that this is about four hundred million dollars more than the city can borrow for such projects without having to impose new nuisance taxes. So let's find out how Mr being feels about all this here the question of the beam our campus press conference report is prologue singer of the N.Y.U. square Journal Jerry trainer of the Hunter College R.-O. Jill Carroll of the forum RAM and Bruno was a vial of C.C.N.Y. observation post and how about the first question from you Paula and Mr Green out of the city is considering allows us for twenty thirty seven capital budget we hear again the claims that city government is costing us too much we must cut it down do you have any idea how we can keep the cost of city government down now with respect to how budget can be kept down. I should like to say that one of the basic causes for any budget increasing is the degree that you try to meet the needs and demands of the public. To the extent that the public and the taxpayers will be appreciative of the problems which we have on an overall basis in trying to meet our requirements and don't press necessarily for all the improvements they would like to see in their own locality to that extent we can keep the budget down but basically if each of the citizens of our city what to expect that all of the things they are seeking should be done it's obvious that you couldn't print enough money to do it. A second method by which the budget can be kept down of course is something which is beyond the control audacity and that is if the inflationary conditions and spiral can be kept brought under control we here are have no control over the rise in prices yet we must meet them and the only way we can of course is by taxation or some other form of revenue and of course the third is one we could do one one we are doing and that is to maintain and intensify a management improvement or Economy Program New York City today has a management program which in my opinion is. The best in the country and certainly on a municipal level there is nothing to compare with that either Mr Bean recently councilman robbery violence claimed that required to save quite a bit of money in the city if the number of municipal employees were cut down how does that work in Thousand you have just stated Well I think that formula which you attribute the task when Bonds if that is what he said is one that does not require much thinking because it's obvious that if you cut down on the number of employees you will obviously cut the budget but a whole point though is are the number of employees necessary and if we didn't believe they are necessary in each area they would not be shown in the budget for the more this is something which I think the average person should know our budget totals one billion eight hundred fifty three million dollars. Are that about a half a billion dollars five hundred and almost fifty million dollars is paid for what we call mandatory items those things we have absolutely no right to reduce because we could be taken to court to be mandated to put them in such items for example as paying the interest and principal on bonds which we borrow money for to build our schools and hospitals and other public improvements pensions and mandatory court expenses and so on now and I would ask to deduct that five hundred fifty million dollars That leaves one billion three hundred million dollars to run a city do you realize that ninety percent of that more than one billion one hundred million is spent in just a day areas and let me just mention them to you our schools and colleges wealth it well faction make. And our hospitals and charitable institutions police fire sanitation recreation and water supply in Dollars a Day Arias alone more than one billion one hundred million meaning that for the other almost eighty other city activities approximately one hundred thirty seven million dollars is that now just where with Mr Bonds cut one of the old favorite criticism of one of the eight feels you mentioned is why the recreation there I believe five agencies of New York City wish to carry on something that some sort of programming in the field of recreation say such as the Board of Education Department of Parks the police department Department of Welfare in the City Housing Authority. Well actually when I use the. Title recreation what that really is confined to and I think there's a total of approximately thirty six million dollars or thereabouts planted in those areas now what is it that's confined to primarily. The parks. And cultural institutions the museums it does not include the sums which are spent for our community centers than education but that some is included among the figure I am the catered for schools and colleges and under welfare and under housing the like now zero zero zero in their respective itinerary as in its own right I might say incidentally the figure is forty six million on the recreation but in its own right it's quite a large figure on amount of what the part of the spread over several critics have often urged that New York City adopt a plan similar to that of other areas of other cities of a record separate Recreation Commission at least with a representative from each of the interested departments to avoid such incidents as the inability of the Department of Parks say in the wintertime to effectively secure a board of education facilities when a neighborhood program could more effectively be carried on with such cooperation Well let me say that I've been very much in favor. Of having. Certain of the schools as many as possible keep open after school weekends and evenings for recreational purposes rather than build additional recreation centers which are generally open only for a limited period during the day. I recommended that approach and a couple of years ago in the capital budget and by and large the Board of Estimate one along with that I also agree that wherever possible there should be a coordination of activities involved that not only in recreation but all other fields and to whatever extent it is phase of though. I believe we are trying to do it. Well now you say you've given us a pretty good rundown as the beam on why it's very difficult to pare that budget down because of all these mandatory expenses in view of that do you think that the budget can be kept to the same level that it was last year or do we can we expect an increase next year I started there will be an increase in the budget and it is obvious that that would come about by reason of the mandatory things that we are faced with for example our pension costs are going to go up our school enrollment is going up. The career and pay plans which are sitting employees are the beneficiaries are where we I've set up a plan that will enable us to pay salaries which are in line with competitive industry as well as the other levels of government that that too involves an expenditure of money which we must meet all of these must be reflected and the next year's budget and and I believe that that will I should not Sabba Levi I'm certain that that will increase our requirement Well you think it's going to go over the two billion mark as some people have predicted next year I have found hopes that it will not incidentally or your figure is one billion eight hundred fifty three million dollars for this year's expense budget there are figures that are suckers one billion nine hundred seventeen million dollars has been reported in several newspapers where this difference lie when I was right which figure is that once and for all the correct figure is one billion eight fifty three because that represents our expense budget for the year the difference was the result of a. Bookkeeping changed as because the figure of that the difference represented. Items which one not properly expense by git items and therefore did not belong there in some cases they represented double heading of the item and it would be a little involved for me to explain it here and the short time I know you have but I can assure you that the correct figure is one billion eight fifty three Well now far expense budget is going up going to go up do you think there's going to be an increase in taxes real the rate of real estate taxes to pay for this. Expenses of running the city are met with three sources one is the existing structure of our taxes and real estate a second the existing structure of our so called non property taxes such as sales and business taxes and third is increased state aid now there is a committee at work which was appointed by both Governor Harmon Mayor Wagner a joint city state fiscal committee committee which is expected to report at the end of this year on the equity and justification of the city's claims. As to whether it is being properly. Given its proper share of state aid we are confident that that will that report which will be submitted will result in a recommendation for increased aid. Obviously to the extent that that will be available to us and to the extent that we are going to get normal increases and revenue as a result of the existing revenue structure. We will reduce any requirements to meet the needs now at this moment we are not in a position to indicate how much that will big and so I couldn't very well indicate to you whether. We will we will not be able to get along on the structure we have I could say that we did it this year and we're still looking forward to doing the same thing next year and that's to be in would you then say that there is our small chance right now that we would have to resort to nuisance taxes I couldn't very well give you the answer are less we knew how much we are going to get from lay state as a result of the. Report and recommendations which the joint City State Committee is making and in addition we recently gave the controller. Of the city and an IT staff at his request in which. For a from which it was his hope that a great deal of delinquent taxpayers will be compelled to pay the property taxes and that to here at one time estimated would be anywhere else in the neighborhood of fifteen to twenty million dollars Now to the extent we get some part of that. That too will require we'll reduce our requirements to meet our needs by next by knowing too little about the taxes at the time do you mean that it is impossible at this time to foresee whether or not we will drop the auto use tax or similar nuisance taxes before the end of this year. Well and you got to wonder Stan that. Our budget this year is predicated on the collection of that tax which. Is payable in June of next year. We couldn't very well drop out of this year's budget otherwise we would of we would be unbalanced almost budget wise I mean of course would you say at this point that increased aid from the state government is likely to be the points that will determine whether we will have balanced budgets or not now are now I think I indicated to you that there are two factors involved one is increased aid and the other is increased revenue within the existing structure for example. Our sales tax brings a certain amount of money now the moment we find prices going up and business expanding automatically the sales tax revenue increases but if the size of our consumer goods are going up once the prices of the carts rather our city government go up with the same that's true that's why I say we have to consider both sides of the picture and we know what our needs will big we know that increased business if it does a car will bring in additional revenues we know too that the controllers drive to collect taxes which are properly do will bring in additional revenue and we have hopes that the state will in its next session give us what we believe to be our fair share for example one of the outstanding year last ration of that. What we might call discrimination and time resolve. Aid we should get or reimbursement we should get from the state is the motor there called packs of Alive license fees now we. Pay to the state. License fees for our motor vehicles or automobiles every taxpayer does loans an automobile eight yet the state law state says that every county in. The state accept the five counties comprising New York City should get back twenty five percent of the amount which is collected from that source and we've been trying to get that back for several years now recall each year the mayor goes up to Albany and tries to get out and we never do. Even though the this committee that's working on recommendations were to make recommendations do you think it's possible that under Republican control legislation we will get any additional I well in our day and age everything is possible. And we believe certainly that with reason the logic behind us if it is backed up and supported by this joint city first gold committee joint city state best go Committee which is composed of. Persons from both the city and the areas outside the city within the state and he's not alone Democrats but Republicans and independents as well that when a decision and recommendation is forthcoming from then and if they would recommend this I believe that the legislature should and would give more logical attention to what if it doesn't world have to. Increase our expense budget and pay for ourselves and perhaps then there would be an increase in taxes Well again it's an effete question obviously and I don't think it would be logical to. Make any observation on such