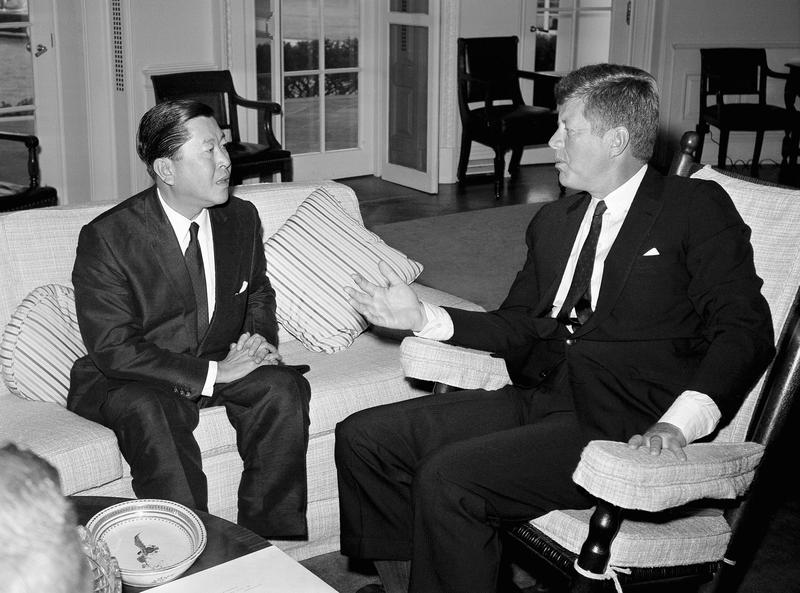 This episode is from the WNYC archives. It may contain language which is no longer politically or socially appropriate.
First speaker (unnamed) opens with some jokes regarding Arkansas Senator J. William Fulbright view on Thailand. He then speaks warmly of Thailand and introduces the day's guest, Thanat Khoman, Minister of Foreign Affairs for Thailand.

Khoman opens with some comments on the "low calorie lunch" at the Press Club.

Khoman goes on to express his country's desire to have a close relationship with the United States. He describes the country's history - explaining that they have always been a free country and wish to remain so. He describes the policy of Thailand as one that seeks to maintain independence, when they see a threat to their freedom they are "stirred up" to raise their voices and show their disapproval. For the past few years they have been trying to raise the attention of the free world to the fact that there are other nations that seek to threaten Thailand's freedom. Specifically he mentions communist Mainland China and North Vietnam (the first communist state in South East Asia, established in 1954.) He describes the function of Laos in the creation of North Vietnam as a communist state.

Khoman describes the difficulties of a small country like Thailand to fend communism off alone, particularly against a huge country like China.

He refers to accusations that Thailand is an "American stooge" or and "American satellite." He says that this is not the case, rather Thailand simply supports the policies of the US.

Victor Riesel thanks Khoman warmly and makes a point of contrasting his attitude to that of Charles de Gaulle's. He speaks against his outspoken opposition to American involvement in Vietnam.

Questions and answers follow.
Audio courtesy of the NYC Municipal Archives WNYC Collection
WNYC archives id: 72250
Municipal archives id: T3237