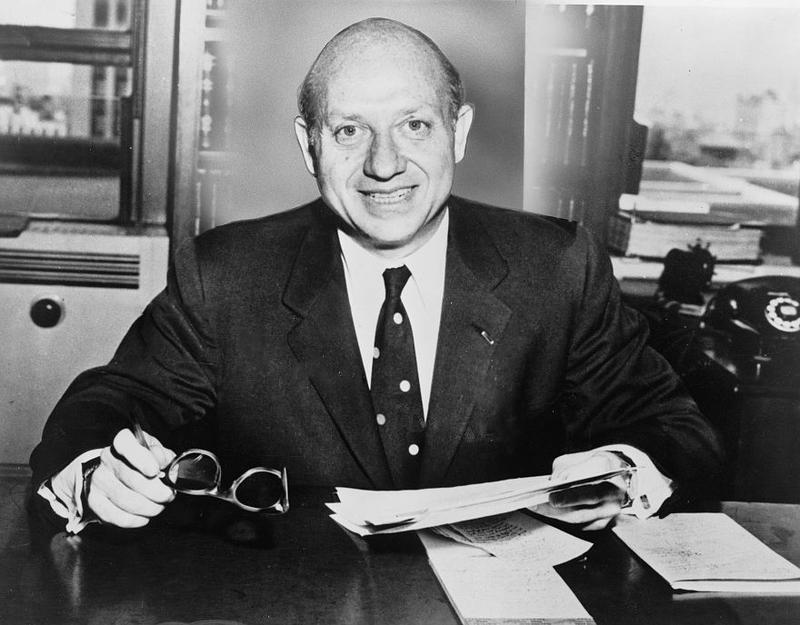 This episode is from the WNYC archives. It may contain language which is no longer politically or socially appropriate.
Mr. Newman introduces Senator Jacob Javits, noting that the Press Club is non-partisan as shown by yesterday's appearance by Richard Nixon and today's by Javits.

Javits mentions that he is short on time, and his talk will be brief. He plans to speak on the social and economic implications of the Vietnam War. Vietnam is a very different war from the wars of the past. There are no clear lines - no beginning, no end. 16 million Vietnamese people live in the shadows, and the war will be won by the winner of "hearts and minds." There are limitations on what can be accomplished by force. Force will be met with more guerrilla style fighting.
Javits notes that the first successful election was carried on that week. He views this as momentum, but more must be done to continue this momentum. He discusses the aid being provided to Vietnam, and the mismanagement of that money by South Vietnamese officials. He believes American officials should replace South Vietnamese in some capacities.

He goes on to discuss the Vietnamese defectors, the Chieu Hoi, who to this point are left to fend for themselves.

Questions and Answers follow.
Audio courtesy of the NYC Municipal Archives WNYC Collection
WNYC archives id: 72249
Municipal archives id: T3453