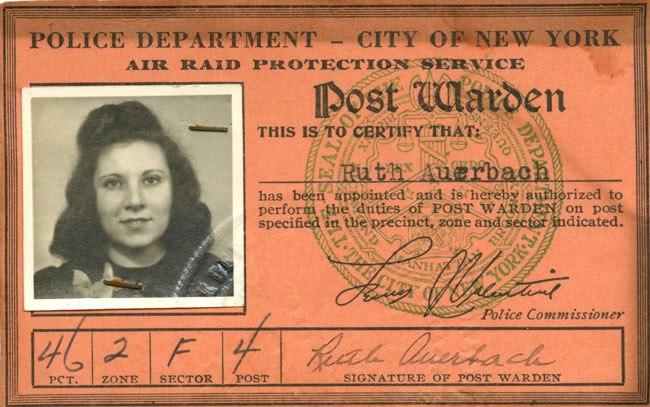 This episode is from the WNYC archives. It may contain language which is no longer politically or socially appropriate.
23rd in the series.

Bill Leonard introduces Mrs. Adelaide Healy, Special Assistant to the director of the director of the warden service of the state of New York state. Mrs. Healy talks about the warden service. More than half the wardens will be women, because men are usually away from the home during weekdays. A minimum of 400,000 wardens will be needed; 55,000 have been recruited so far.

Recruitment and training of those in warden service.

Leonard interviews Morriss Seamus (?), citywide director of information and training for the air warden service, about the air warden service. Women are particularly good as air wardens because they are available during the day and good with children. NYC requires a minimum of 250,000 wardens - one for every 500 persons. Answers questions sent in from listeners.
Audio courtesy of the NYC Municipal Archives WNYC Collection
WNYC archives id: 71580
Municipal archives id: LT1833