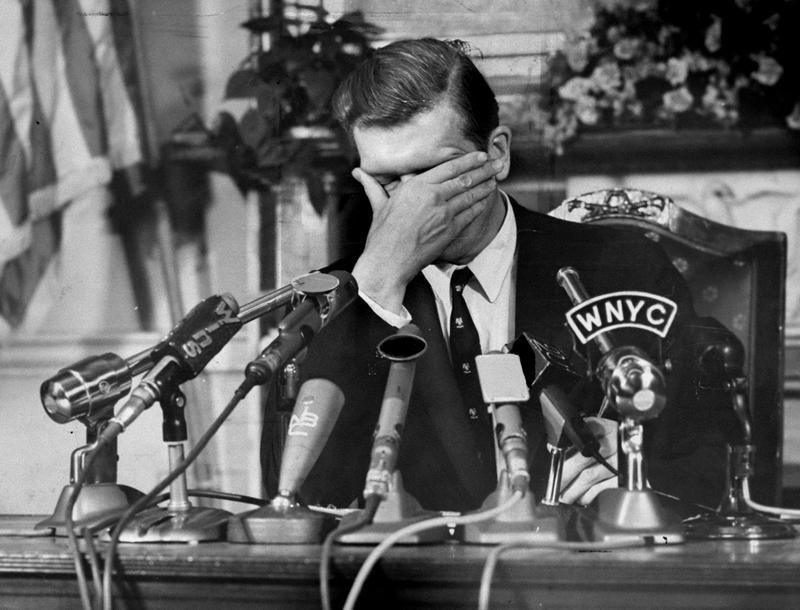 This episode is from the WNYC archives. It may contain language which is no longer politically or socially appropriate.
From card catalog: State of city and negotiations. Employees are not to worry about coming to work, schools reopen Tuesday, etc.

Mayor Lindsay gives an update on the transit strike, negotiations between the Transport Workers Union and the Transit Authority. Requests again that those involved continue negotiations in good faith. Update on essential city services. Appeal to New Yorkers to not bring cars in to Manhattan. 3/4 of people who normally come in to Manhattan shouldn't. No cars in the business districts of Queens, Brooklyn, Bronx. Again outlines the exceptions. Employees should not fear repercussions for not coming in to work. Schools will be closed again. Debunks some rumors about cars allowed on streets. Clarification of the suspension of the one fare cab rule. Economic impact of the strike, people unable to come to the city. Mike Quill. Reiterates his appeal to the people.

This message follows those of 70652 and 70649.
Audio courtesy of the NYC Municipal Archives WNYC Collection
WNYC archives id: 70655
Municipal archives id: T1709