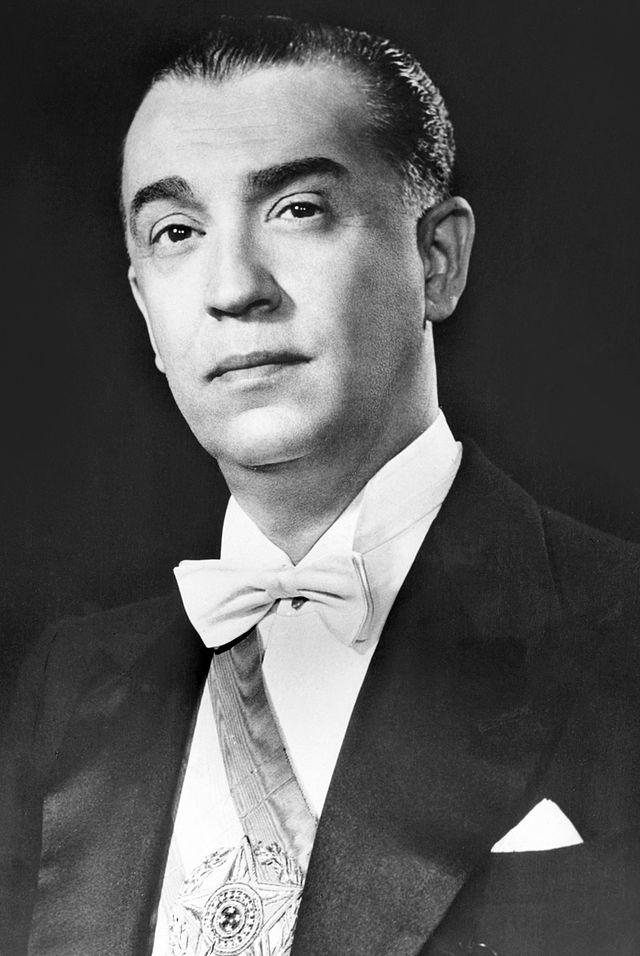 This episode is from the WNYC archives. It may contain language which is no longer politically or socially appropriate.
From card catalog: Juscelino Kubitschek, former Pres. of Brazil, speaks of Latin America, communist threat, Brazil and its problems, Castro, the Church, etc.

Joe Newman introduces the front table and then Kubitschek. Discussion of long term effects of poverty. Brazil was peaceful and productive during his term. Relationship between poverty and underdevelopment and Communism. American politicians have stated that Latin America is more important than Vietnam. "The strong have duties which the weak cannot fulfill." 2/3 of Latin America's population lives under the rule of a dictatorship. A combination of tyranny and hunger is preparing for tomorrow's catastrophe. University demonstrations in Latin American countries. Development and democracy to fight hunger and tyranny. Ring a bell of warning.

Jim Sheldon takes questions. Anti-inflationary policies in Brazil? Forming a new party with Lacerda? How is it that Lacerda hasn't been punished for being so outspoken against the government? Would a two party system be more practical for Brazil? How should the US respond to the military governments of Brazil and Argentina? Former Ambassador Briggs's criticism of Kennedy's trip to Latin America. Actions against Uruguay?
Audio courtesy of the NYC Municipal Archives WNYC Collection
WNYC archives id: 70623
Municipal archives id: T1605