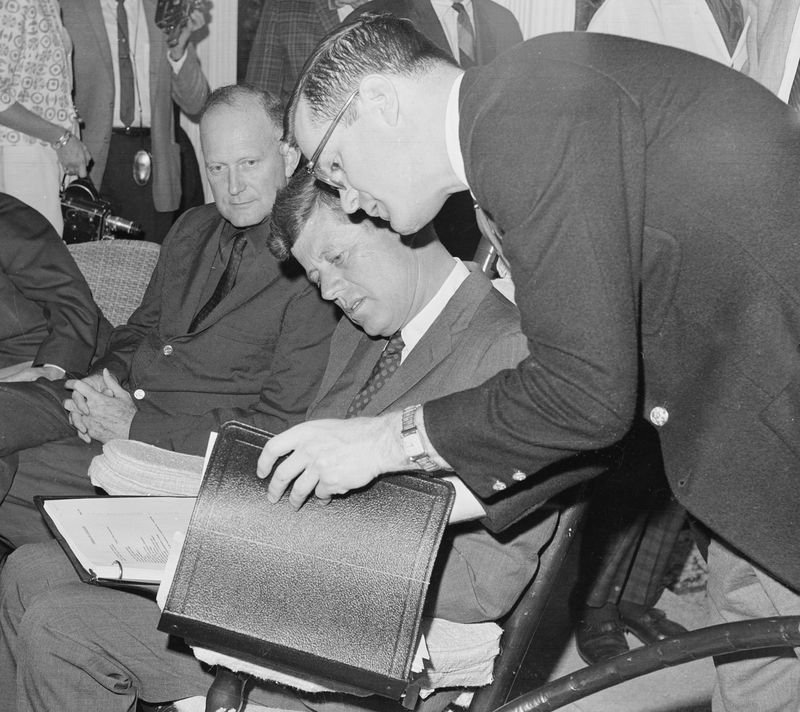 This episode is from the WNYC archives. It may contain language which is no longer politically or socially appropriate.
From the card catalog: Theodore C. Sorensen speaks concerning his Kennedy biography and Johnson's policy continuing that of Kennedy.

After a brief humorous intro, Sorensen lists complaints about how media and politicians are reacting to JFK's death.

Q&A hosted by Dick Barr: Price of his book. Was it necessary not to mention names of people involved in the Cuban Missile Crisis? An example of his conversations with JFK about religion? What will be JFK's most valuable contribution? (handling of Cuban Missile Crisis) Marshall Loeb asks "what if" JFK hadn't been assassinated. His future plans? His view on the current state of affairs - better or the same? New frontier vs. New society? Castro?
Audio courtesy of the NYC Municipal Archives WNYC Collection
WNYC archives id: 70618
Municipal archives id: T1533