World Cup: Spain vs. The Netherlands
Spain beat the Netherlands in the finals of the World Cup, 1-0, on Sunday in the last few minutes of additional time. Spanish expatriots all over the city celebrated the World Cup victory, which was a first for Spain.
"This is the best, most important day of my life," said Jorge De Castro, a native of Southern Spain who now lives in Queens. "Because I never got married...this is better than a wedding, the best day of my life right now!" De Castro watched the game at the Spanish Benevolent Society on Manhattan's 14th street, which was so packed that fans who couldn't get inside spilled out into the street during the match.
After Spain's landmark win, hundreds of Spanish fans, many in red and yellow jerseys, spontaneously gathered in Times Square, singing, chanting and celebrating.
"This is the most enormous and outstanding achievement that Spanish football has had," said Luis Carrion. "I wish I was right now in Madrid celebrating. But just being here and seeing all this, it's the same."
Dutch fans sporting orange team colors were devastated.
"It's so painful, especially since there were moments in the game where you really felt that the ref wasn't fair," said sixteen-year-old Anjuli Moncho, who moved to New Jersey from Holland four years ago. "And I don't know...just to me, it's hurtful."
Albert Bruker, who is visiting from Amsterdam with his family, added he had hoped this would be the Netherlands' trophy, especially after missed opportunities at other World Cup finals over the years. "For a nation to be so close again--because this is the third time already that we lost in the final--that hurts, it hurts very bad," Bruker said.
The next World Cup will be held in Brazil in 2014.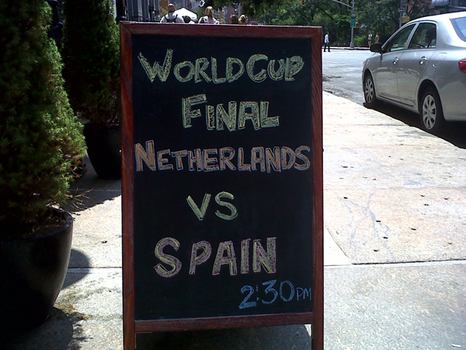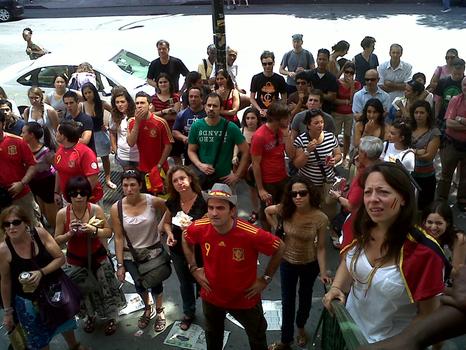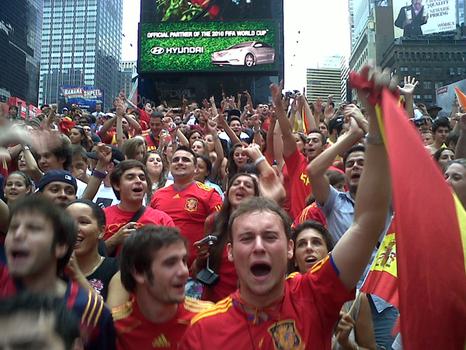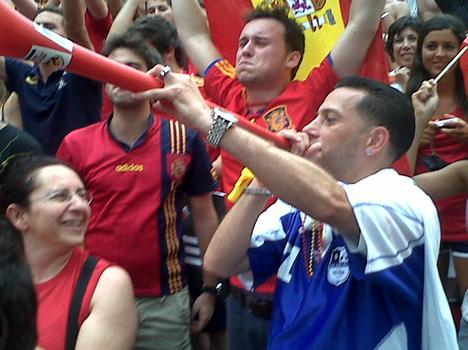 of