Restaurant Grades: 'C' Grade
The dreaded 'C.' It is the "Scarlet Letter" of restaurant grades. With only three possible grades, the 'C' is the lowest mark a restaurant can receive.
The Health Department hopes the threat of a 'C' grade will give restaurants the extra incentive to improve their sanitary conditions or face a drop in business as diners stay clear. The Department cites a 2001 study from Los Angeles County--where food hygiene grades have been posted since 1998--which found only three percent of those surveyed said they would eat in a restaurant with a 'C' grade.
 
But will New York diners scorn the Hester Prynnes of restaurants? Or will they ignore the grades, perhaps even seeking out "C" restaurants as a veritable food thrill ride?
 
To receive a 'C,' a restaurant must receive 28 or more points in violation of the Health Code. Restaurants that receive this grade will have a visit from an inspector three to five months later and will continue having inspections until the restaurant scores less than 28 points.
Click here to see the 'Grade Pending' card >>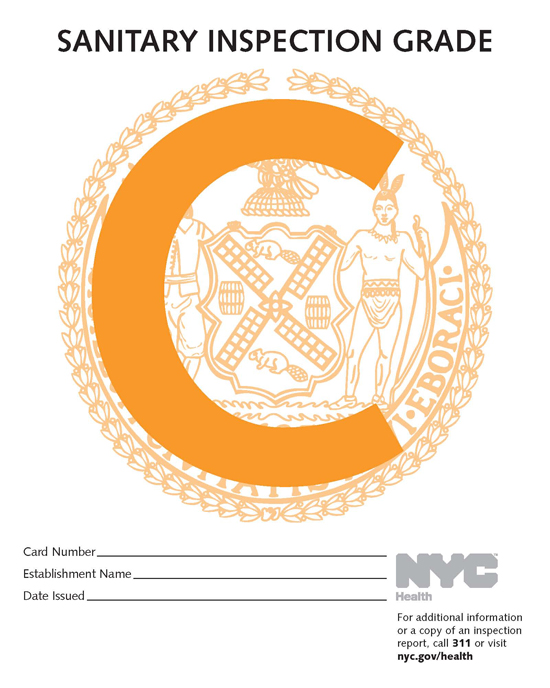 Click here to see the Grade Pending >>