Putting the Paint to the Pavement in Times Square
Pedestrians in Times Square stopped to watch this morning as workers sprayed bright blue paint across the streets. It's the beginning of a public art project in the five pedestrian plazas on Broadway between 42nd and 47th streets.
The Department of Transportation sponsored a contest earlier this spring for a new design for the plazas.
Brooklyn designer and artist Molly Dilworth won the competition. She was glad to see progress after rain delays yesterday and this morning
"It's really exciting we got back to work. It feels good to get moving and see some more paint on the ground we're hoping to move to a second color today."
Dilworth's design, called "Cool Water, Hot Island" lays out flowing lines in different shades of blue and white that reflect sunlight and deflect heat from the pavement.
The swirling design is temporary while the DOT finalizes a plan for a permanent re-design plan in Times Square.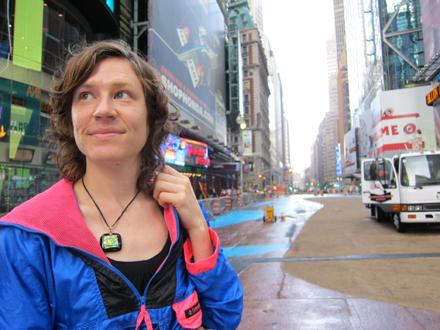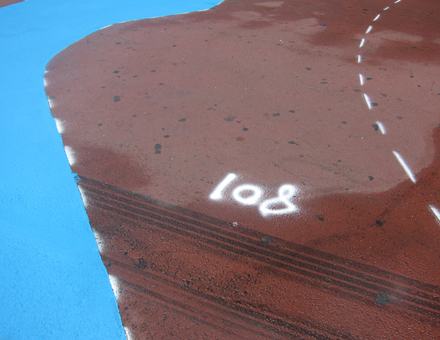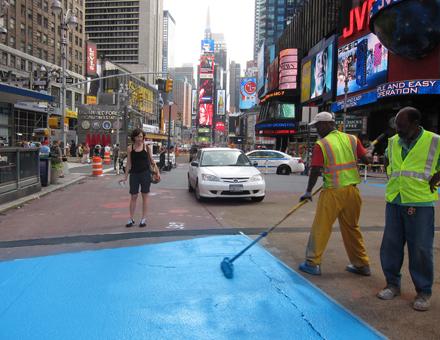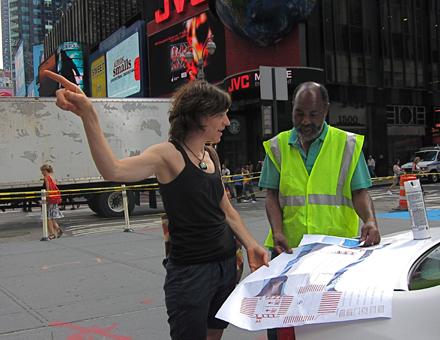 of